Essential Checking Account Features
$0 monthly service fee

New! Early Payday gets you paid up to two days earlier

Free companion Essential Savings account1

Contactless USB Debit Card

Real-time fraud monitoring and alerts for your contactless USB Debit Card

Debit Card Controls within the USB Mobile App so you can control spending, review transactions and reduce chance of fraud

USB Online Banking with Bill Pay

Mobile check deposit with the USB Mobile App

USB People Pay to make and share payments with friends

Digital Wallets can be linked to your contactless USB Debit Card

Free paperless eStatements

Free paper statement for primary owner 60 years or older

No charge to use USB ATMs with your contactless USB Debit Card

6 free non-USB ATM transactions for ages 15 - 242

Always excellent customer service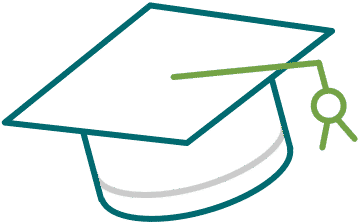 Manage your bank account with ease
With USB Digital Banking Tutor, you can learn how to use our online and mobile banking products so you can better manage your finances wherever you are, anytime you want.
Looking for a Better Fit?
Your Future Starts Now
We can help you focus on your financial journey, whether you're just getting started or well on your way. Future Track can help you get thinking, but come in and see us – we'll discuss your goals and help you reach them.
1 No $3 monthly service fee when primary owner of Essential Savings account is an owner of Essential Checking account; account subject to $3 monthly paper statement fee if primary owner is under 60 years of age.
2 Non-USB ATM transaction fee waived up to 6 times per statement cycle for ages 15-24 (age based on primary owner).
If account becomes overdrawn, fees may be assessed. Please see our Schedule of Interest and Deposit Account Charges or call 866.872.1866 for further information.