Why you'll love banking with Union Savings Bank.
Modern Banking with a Community Perspective.
What makes one bank different than other banks in Connecticut? Not rates, not banking and financial planning services, not the number of ATMs, not the branch locations. No, it's the people; the knowledge, the experience, and the dedication of the people who work at the bank. And at Union Savings Bank, we never forget who we are and who we are working for; we embrace a relationship-focused mentality where we put customer needs before anything else. We're a local community bank that's been at it for over a century, building the bank as we help build the community.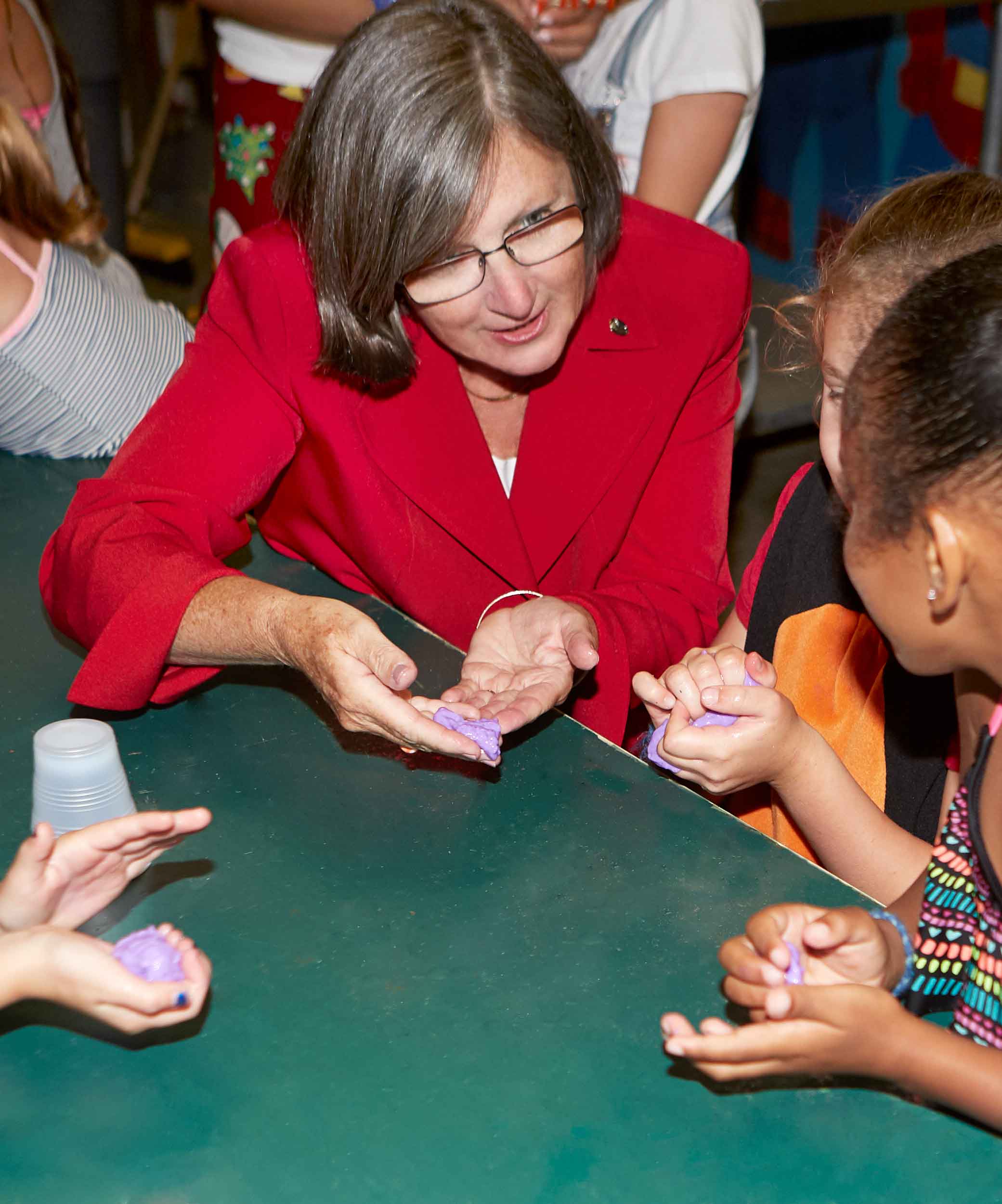 WE GIVE BACK TO THE COMMUNITY
Union Savings Bank is a mutual bank, meaning that we're committed to acting in the best interests of our customers, communities and team members. We're focused on long-term relationships, not short-term gains. It's been our philosophy and driving force since day one.
Learn more about our community support
WE FOCUS ON OUR CUSTOMERS
Since we are relationship-focused, we have the flexibility to help customize solutions that are unique to you. We make our branches and Wealth Management offices places where you can bring your questions and make your plans. We know that if we help you succeed as an individual or business, we will all succeed as a community.
Learn more about our customer service commitment
WE FOCUS ON OUR CUSTOMERS
We put our customers and their needs first.
Our Mission
USB is a mutual financial services organization committed to building lasting relationships that exceed the expectations of our customers and the communities we serve.
Our Vision
We build lasting relationships that enrich the lives of our customers and communities.
Our Customer Promise
At USB, we put our customers needs above all else. We know that everything we do has an effect on our customers, and thats why we empower every one of our team members to make an impact.
Our Vision states: We build lasting relationships that enrich the lives of our customers and communities. To achieve this vision, our team members helped us craft a set of Core Values to strive for each and every day. By having our team members directly involved in the process, we made sure all of us here at USB are aligned and working towards one common goal delivering best-in-class customer service.
Success without integrity is failure. Always do the right thing.
We are committed to professionalism, and our integrity and ethical standards will not be compromised.
Lead from any seat. Everyone is empowered to drive change.
We know that every idea big or small can lead to a better experience for our customers. Good ideas come from all places.
Individuality is good, teamwork is great. Embrace differences.
Diverse customers require diverse solutions. Our team members bring expertise in many different areas to deliver superior solutions.
Make a difference. We believe in giving back and having fun.
We treat customers the way we'd like to be treated. If we have an opportunity to make a difference for a customer or the community, we do it.
Good takes effort, exceptional takes focus. Always be extraordinary.
Meeting expectations just isn't good enough. We aim to exceed expectations and deliver unsurpassed customer experience every time.