Danbury, CONN. (March 1, 2021) – Cynthia C. Merkle, President & CEO, Union Savings Bank (USB), is pleased to announce that Dan Silva has been appointed Chief Information Security Officer and Jim Gerace has joined the bank as Director of Technology and Data Services.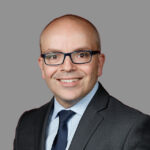 In his new role, Silva will oversee information security, legal processing, physical security, and Bank Secrecy Act (BSA) compliance.  He joined USB in 1998 and since that time has served the bank in various capacities of increasing responsibility, most recently as Director of Technology and Data Services. Silva serves on USB's internal Management Council.
Gerace assumes Silva's previous role and is responsible for development and implementation of information technology initiatives, including network infrastructure, business applications and systems, cloud technology, telecom, and digital channels. He works in collaboration with USB business line and operational leaders across the organization to improve service quality, cost effectiveness, and business development, while supporting overall corporate objectives.
"The areas of information security and data services are crucial to our overall risk management program, particularly as we see increased demand on digital services and ongoing cyber threats in the banking industry," said Merkle. "Filling these two positions with two, seasoned professionals demonstrate our ongoing commitment to keeping our customers' information secure, while addressing the ever-changing technology needs and regulatory compliance requirements. We look to Dan and Jim to lead the effort in these vital areas."
Silva is a graduate of the American Bankers Association's (ABA) Stonier Graduate School of Banking. He is a member of the Central Connecticut chapter of the Society for Information Management (SIM) as well as Infragard CT.  Silva earned a Bachelor of Science in Management Information Systems from the University of Connecticut and an MBA from Western Connecticut State University. He is a member of the Board of Directors for Housatonic Habitat for Humanity. Silva resides in Brookfield, CT.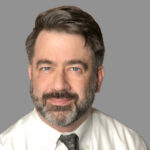 Gerace, whose career spans some 25 years, was most recently director of IT for Excelligence Learning Corporation, a national educational supply retailer, located in Monroe, CT. Prior to that, he held a variety of positions in IT, information security, and information services and support, as well as project management for several organizations including GE Capital and RBS Citizens. Gerace earned a BA degree in Computer Science from Harvard University, Cambridge, MA, and an MBA from Fairfield University, Fairfield, CT. He holds a Project Management Professional (PMP) certificate from the Project Management Institute (PMI), Newtown Square, PA. Gerace currently resides in Monroe, CT.
For more information, please visit unionsavings.com and connect with the bank on LinkedIn.
###
About Union Savings Bank
Established in 1866 and headquartered in Danbury, Conn., Union Savings Bank is a $2.7 billion mutual bank dedicated to being the bank of choice. As a full-service financial institution, Union Savings Bank provides banking, mortgage, investment, trust and insurance products throughout western Connecticut with 25 offices in Bethel, Brookfield, Canton, Danbury, Goshen, Kent, Litchfield, Marble Dale, Monroe, New Fairfield, New Milford, Newtown, Ridgefield, Roxbury, Southbury, Torrington and Washington Depot. The bank provides financial services to individuals, businesses, not-for-profit organizations, and government entities through its commercial, residential and consumer lending, corporate services, retail banking and wealth management divisions. Please visit www.unionsavings.com for more information. Member FDIC. Equal Housing Lender.
Community Relations Contact:
Michele Bonvicini
Union Savings Bank
203.830.6045
mbonvicini@unionsavings.com