Manage and pay your bills online.
Another feature you can add to Union Savings Bank Online Banking is Bill Pay. It's a terrific way to get the job done; you can even set up automatic payments and transfers to get bills paid quickly, so you can get back to your day.
Many consider this the best part of the online banking center. Paying online puts you in control; it's also a great way to keep records of which bills have been paid and when – all in one place.
With Bill Pay You Can:
View the earliest possible payment date for each merchant.

Pay an unlimited number of bills monthly.

View itemized and detailed payments on your monthly statement.

Download transactions to financial software.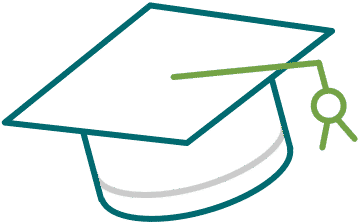 Manage your bank account with ease
Follow step-by-step guides for enrolling in USB Online Banking, managing your accounts, and more with our interactive Digital Banking Tutor.
What is the Send on Date for online check payments using Bill Pay?
The Send on Date is date that you select when scheduling your online check payment using Bill Pay in Online Banking and is displayed within the calendar widget when scheduling a bill payment. The Send On date is when Union Savings Bank will check to see if the funds are in your account at approximately 9:00 p.m. EST. The funds to cover this payment must be in your account BEFORE 9:00 p.m. EST. If funds are not available at this time, the payment will fail and an email/alert will be sent. If the funds are available, the payment will be sent.
What is the Deliver by Date for online check payments using Bill Pay?
The Deliver by Date is the date you select that you would like your payment to be received by is displayed within the calendar widget when scheduling a bill payment. The process time is approximately 5 business days to arrive to the person/vendor you are paying. These checks are sent as if they were from you and funds will be withdrawn from your account when the payee cashes your check.
How do I enroll in USB Bill Pay?
After you enroll in USB Online Banking, Bill Pay can be accessed using the Money Center app in Online Banking. No additional enrollment is required to use Bill Pay.
How do I pay my bill online?
From your USB Online Banking account, click the "Make a Payment" button. You can make a one-time payment without leaving the page you're on. Simply enter your payment details, verify the information and you're done. Online Banking also provides the flexibility to set up repeating and future-dated payments.
Get started with a Simple and Secure Checking Account.
Investing and financial planning services. Simplified under one roof.