Access Savings. High-yield savings to grow your future
Reach your goals faster and earn tiered interest as your balance grows with our high-yield savings account.
Access Savings Account Features
Earn tiered interest as your balance increases

No $5 monthly service fee when you maintain a minimum daily balance or have an Access Checking account1

USB Debit Card

Real-time fraud monitoring and alerts for your USB Debit Card

Debit card controls within the USB Mobile App so you can control spending, review transactions and reduce chance of fraud

USB Online Banking

Mobile check deposit with the USB Mobile App

No charge to use USB ATMs with your USB Debit Card

Free paperless eStatements

Low $300 minimum opening balance

Free automatic transfers from your USB checking account

Can be used as overdraft protection for your checking account

Free paper statement for primary owner 60 years or older

Always excellent customer service
Round Up
"Round up" your USB Debit Card purchases and automatically move that money into savings.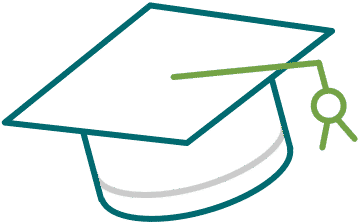 Manage your bank account with ease
With USB Digital Banking Tutor, you can learn how to use our online and mobile banking products so you can better manage your finances wherever you are, anytime you want.
Looking for a better fit?
Essential Savings
Earn interest; open easily with a low minimum deposit
Account Details
Your Future Starts Now
We can help you focus on your life stage financial planning journey, whether you're just getting started or well on your way. Our FutureTrack website can help you get thinking, but come in and see us – we'll discuss your goals and help you reach them.
FutureTrack We Love to Save Blog
Annual Percentage Yield (APY)*

$10,000.00 - $49,999.99
0.03%

$50,000.00 - $99,999.99
0.10%

$100,000.00 - $249,999.99
0.15%

$250,000.00 - $749,999.99
0.20%
$10,000.00 - $49,999.99
0.03%

$50,000.00 - $99,999.99
0.10%

$100,000.00 - $249,999.99
0.15%

$250,000.00 - $749,999.99
0.20%
Frequency Of Rate Change**
Minimum Balance To Open Account
Minimum Balance To Earn APY
¹ There are 3 ways to waive the $5.00 monthly service fee: Maintain a $500 minimum daily balance during the statement cycle; OR account holders who are 18 years of age or younger or 60 years of age or older; OR primary owner of Access Savings is an owner of Access Checking account.
UNION SAVINGS BANK RATE DISCLAIMERS
*Fees may reduce earnings
**Rates may change after the account is opened
Read all disclosures that apply to your account, including the Consumer Deposit Agreement and Schedule of Interest and Deposit Account Charges.
You may make up to six (6) pre-authorized or telephone transfers per statement cycle. If you exceed this limit during any cycle, additional fees will apply.
Annual Percentage Yield: Assumes interest remains on deposit in your account to maturity. A withdrawal will reduce earnings.
Variable Rate Accounts: The interest rate and annual percentage yield may change as often as daily, at our discretion.
Interest Accrual: Interest begins to accrue no later than the business day we receive credit for the deposit of non-cash items (for example, checks).
Balance Computation Method: We use the daily balance computation to calculate the interest on your account. This method applies a daily periodic rate to the principal in the account each day.
Substantial penalty for early withdrawal from CD accounts, please refer to the Consumer Deposit Agreement.
Penalty may affect principal balance.
Simple: Simple interest is paid and interest is not compounded.