Danbury, CONN. (December 13, 2019) – Union Savings Bank today announces the addition of Susan Morin as Mortgage Originator. Morin will be responsible for the origination of residential first mortgages, working with other branches to reach out to realtors, attorneys, and previous customers for new business as well as networking on behalf of USB.
"Suzanne is a strong addition to our Union Savings Bank team," said Cynthia Merkle, President and CEO of Union Savings Bank. "She adds great value to our Lending Team from her previous experience and prestigious industry awards."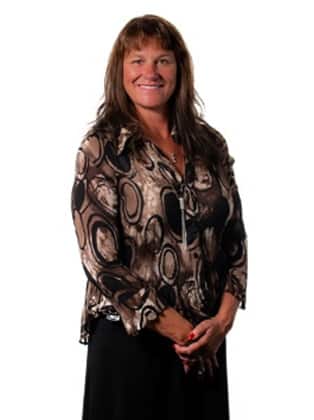 Morin will bring her previous experience in sales, business ownership, and loan origination to the table. She has previously owned and operated three independent bagel shops that are still open today as well as won multiple awards for her sales experience, including five Top Sales Awards in previous position at Farmington Bank.
Morin is currently a member of the Bristol and Avon Chamber of Commerce and is very involved in the community, where she has sponsored and worked at various events to raise money for the children's community school in Waterbury, Connecticut.
Before joining Union Savings Bank, Morin worked as Mortgage Loan Specialist at People's United Bank, a community bank with branches in Connecticut, New York, Massachusetts, Vermont, Maine and New Hampshire. She also held the position of Vice President Mortgage Specialist at Farmington Bank, a full-service community bank in Connecticut and Massachusetts.
For more information, please visit unionsavings.com and connect with the bank on LinkedIn and Facebook.
About Union Savings Bank
Established in 1866 and headquartered in Danbury, Conn., Union Savings Bank is a $2.2 billion mutual bank dedicated to being the bank of choice. As a full-service financial institution, Union Savings Bank provides banking, mortgage, investment, trust and insurance products throughout western Connecticut with 25 offices in Bethel, Brookfield, Canton, Danbury, Goshen, Kent, Litchfield, Marble Dale, Monroe, New Fairfield, New Milford, Newtown, Ridgefield, Roxbury, Southbury, Torrington and Washington Depot. The bank provides financial services to individuals, businesses, not-for-profit organizations and government entities through its commercial, residential and consumer lending, corporate services, retail banking and wealth management divisions.