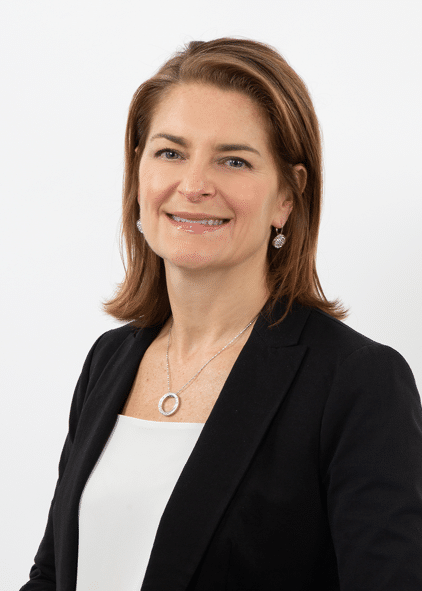 Danbury, CONN. (May 4, 2023) – Lucie H. Voves, Chair, Union Savings Bank (USB) Board of Trustees, today announced that Jennifer Ingram, head of marketing planning and acquisition at Charter Communications, has been elected to the USB Board of Trustees.
"We are delighted to welcome Jennifer as a new USB Trustee," said Voves. "Jennifer's expertise in strategic marketing and proven success with customer acquisition and retention programs for both regional and national organizations make her an excellent choice for the USB Board."
Ingram's experience in strategic marketing and new business development spans 30 years.  In her current role at Charter Communications, a leading broadband connectivity company located in Stamford, CT, Ingram is responsible for marketing planning as well as developing and executing integrated marketing strategies to drive customer acquisition. Prior to that she has held positions in a wide range of leadership roles at American Express Company, which offers financial products and services to consumers, small business and large enterprises, CVS Health, and PricewaterhouseCoopers.
Ingram earned an MBA from Columbia Business School, New York City, and a Bachelor of Science degree in Economics from State University of New York (SUNY) at Binghamton.  She is a member of Charter Communications' "Spectrum Women" Business Resource Group through which she actively mentors, coaches, and supports the development of women in the organization. Ingram was also nominated for and completed Charter Communications' executive leadership program.
Ingram is active in her community, volunteering for the PTA and other groups. She resides in Fairfield, CT.
For more information, please visit unionsavings.com and connect with the bank on LinkedIn.
###
About Union Savings Bank
Established in 1866 and headquartered in Danbury, Conn., Union Savings Bank is a $3.0 billion mutual bank dedicated to being the bank of choice. As a full-service financial institution, Union Savings Bank provides banking, mortgage, investment, trust and insurance products throughout western Connecticut with 24 offices in Bethel, Brookfield, Canton, Danbury, Goshen, Kent, Litchfield, Marble Dale, Monroe, New Fairfield, New Milford, Newtown, Ridgefield, Roxbury, Southbury, Torrington and Washington Depot. The bank provides financial services to individuals, businesses, not-for-profit organizations, and government entities through its commercial, residential and consumer lending, corporate services, retail banking and wealth management divisions. Please visit www.unionsavings.com for more information; the bank can also be found on LinkedIn. Member FDIC. Equal Housing Lender.
Contact:
Michele Bonvicini
Union Savings Bank
203.830.6045
mbonvicini@unionsavings.com