About Union Savings Bank
Why you'll love banking with Union Savings Bank.
Modern Banking with a Community Perspective.
What makes one bank different than other banks in Connecticut? Not rates, not banking and financial planning services, not the number of ATMs, not the branch locations. No, it's the people; the knowledge, the experience, and the dedication of the people who work at the bank. And at Union Savings Bank, we never forget who we are and who we are working for; we embrace a relationship-focused mentality where we put customer needs before anything else. We're a local community bank that's been at it for over a century, building the bank as we help build the community.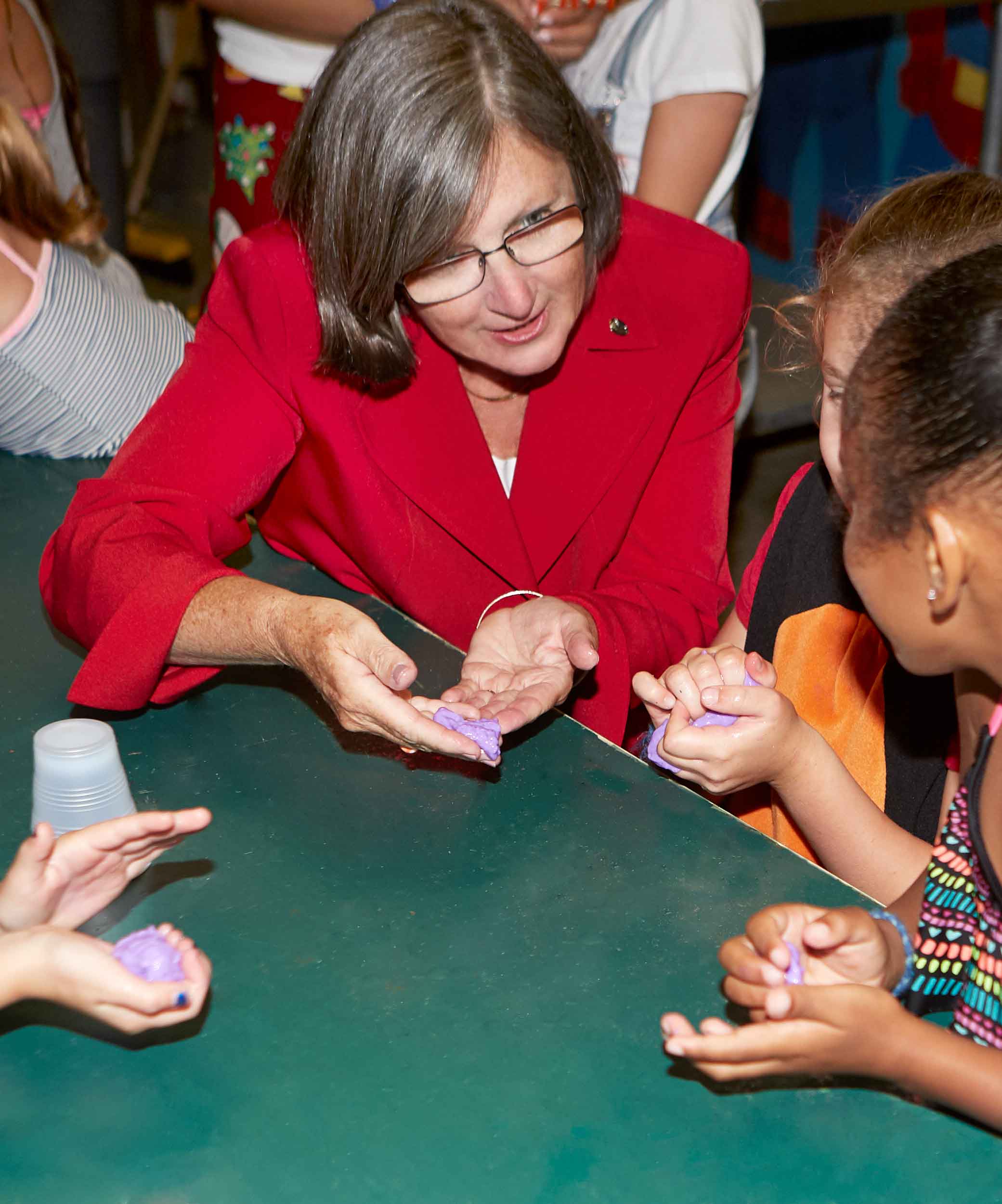 WE GIVE BACK TO THE COMMUNITY
Union Savings Bank is a mutual bank, meaning that we're committed to acting in the best interests of our customers, communities and employees. We're focused on long-term relationships, not short-term gains. It's been our philosophy and driving force since day one.
Learn more about our community support
WE FOCUS ON OUR CUSTOMERS
We do what the big banks do. The difference is we know your name and care about the things that you do. Since we are relationship-focused, we have the flexibility to help customize solutions that are unique to you. We make our branches and Wealth Management offices places where you can bring your questions and make your plans. We know that if we help you succeed as an individual or business, we will all succeed as a community.
Learn more about our customer service commitment
WE HELP YOU STAY AHEAD OF THE CURVE
With our Personal and Business Banking, lending, Wealth Management, and retirement services, we continually embrace the latest technologies and the most sophisticated banking services and products in order to help you stay ahead and bank with ease. It's the best of both worlds; personal service combined with leading technology.
Learn more about our convenience products
WE FOCUS ON OUR CUSTOMERS
We put our customers and their needs first.
We're a pretty agile bank, always innovating and looking to create new products and services to help our customers succeed. Here are three of our more recent initiatives that we created to better serve our customers:
Customer Service Commitment Charter
Union Savings Bank is more than a bank… we are expert advisors and caring community members who are unified by our history and driven by our mission to help our customers and communities plan, grow and succeed.
We are committed to building lasting relationships while operating on the premise that safety and soundness are foremost. Our vision is to be the bank of choice in our local communities. Our goal is to provide the highest level of services and product quality with superior delivery from employees working in a stable and supportive environment.
This Customer Service Commitment Charter outlines the standards of service that are expected at Union Savings Bank. We will continuously work towards improving these standards.
Our customers are our greatest asset and assisting them is our highest priority.
Service Excellence
We respect our customer's time and will handle their transactions
as accurately and efficiently as possible.
We maintain the highest levels of confidentiality and privacy of
customer information.
We will respond to customer complaints and concerns within
2 business days and attempt to resolve issues within 30 days.
Honesty and Integrity
We are committed to professionalism and our integrity and
ethical standards will not be compromised.
We will provide clear, relevant and timely information to help
customers make informed decisions about our products and services.
Progressive
We are constantly striving to develop new products and services,
to help simplify and enhance our customer's banking experience.
We understand that every customer has unique and individual
needs, and will help them to understand how our products and
services can meet their financial goals.
Loyalty and Dedication
We are committed to the success of our customers.
We promise to listen carefully, ask the right questions and
respond with appropriate solutions.
Caring
We will treat our customers with respect and professionalism.
We will work seamlessly to meet customer needs and exceed
customer expectations.
We are committed to providing an environment that ensures employee success.
Commitment to our Employees
Our workplace environment is based upon the values of inclusion, openness, diversity, dignity and respect.
We provide employee development opportunities so that our
employees are empowered to deliver superior customer service.
We promise to listen to our employees and act upon their
suggestions to enhance our customer's experience.
We take great pride in and are dedicated to enhancing
the quality of life in our local communities.
Commitment to our Community
We support local nonprofits through financial donations and
encourage our employees to be involved in and engaged with
these organizations.
We encourage employees to donate their time and resources
to improving our communities.
We value the relationships that we develop with our customers.
Commitment from our Customers
We ask that our customers treat our staff with courtesy and respect.
We expect our customers to tell us about any changes in customer
account information that could affect the services we deliver.
We encourage our customers to respond to our requests for
information in a timely manner.
Our locally focused teams can deliver big bank solutions on a personal level. We've placed multi-disciplinary experts throughout the area, each with specialties you'll appreciate as you progress along your path.
FUTURETRACK
Life stage planning to make your dreams come true.
As a community bank, Union Savings Bank would like to help get everyone in our community confidently headed on a financial path that works for them and their future.
We created FutureTrack – personalized life stage financial solutions and guidance – as a way for our community members to become better educated and better prepared for their financial future. We've set up flexible financial and retirement planning resources that include a designated team and center located at our Bethel branch on Grassy Plain Street, plus a website packed with great tools and information.
All this to help you take stock of where your savings, loans, retirement plans and more are today. We'll sit with you and devise a program together that makes sense to you; that can evolve over time as your needs and priorities change.
At Union Savings Bank, we provide this collaborative approach to financial services consulting to help you stay on track; to put your life stage financial picture into the greater context of your life; to attach a plan to making your dreams come true. FutureTrack. Financial guidance for your journey.
We also like to think of ourselves as a community within a community – and we take that seriously and proudly in every sense.