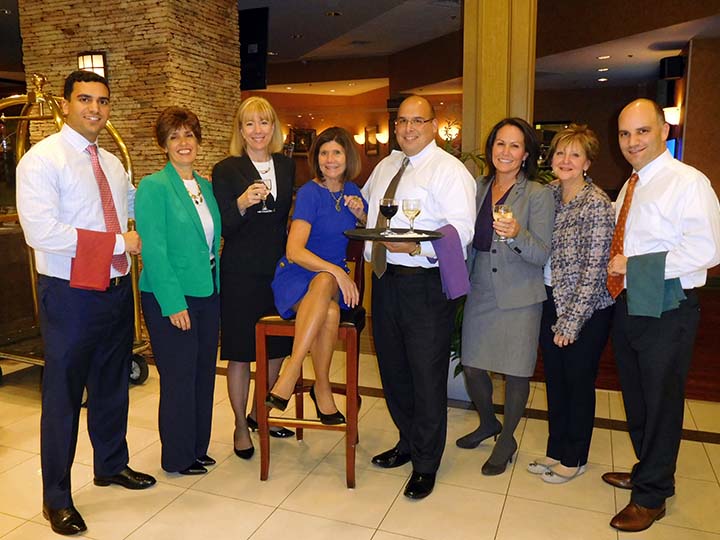 The Ridgefield Solutions Team of Union Savings Bank will host a celebrity bartender event at Gallo restaurant, 5 Grove Street, on Thursday, Nov. 10, from 6 to 9.
Guests will be invited to "over-tip" their favorite banker, who will serve as a guest "celebrity bartender." Tips will support the Ridgefield A Better Chancehouse.
Team members include Jose Diaz Jr., Rhonda Leone, Jill Maguire, Patty Dyer, Vinny DiGilio, Jen Tomaino, Jo-Anne Smith, and Jason Ginsberg.
Courtesy of The Ridgefield Press