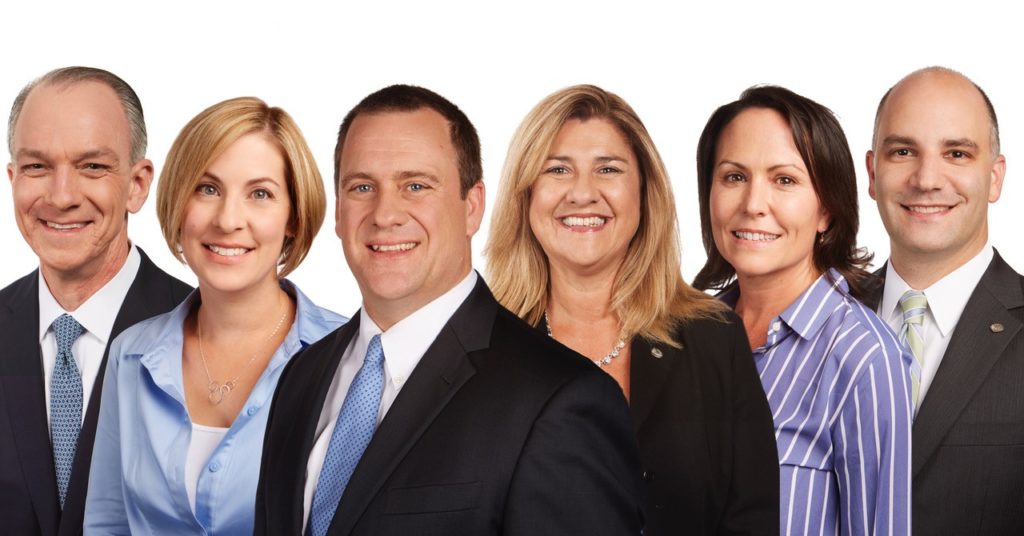 CANTON, (February 21, 2018) – Customers in Canton now have access to additional financial services right within the convenience of the community bank, as Union Savings Bank has expanded its Solutions Teams.
Union Savings Bank Solutions Teams are specifically designed to be a one-stop, multidisciplinary group of banking representatives to provide personal banking services and help customers achieve their personal and business financial goals. This addition comes on the heels of several already successful Union Savings Bank Solutions Teams at local banks in Ridgefield, Southbury and Monroe. The Canton Solutions Team is comprised of financial professionals across Branch Banking, Commercial Services, Business Banking, Wealth Management, Residential Lending and Treasury Services.
"The Solutions Team concept is an innovative way to deliver a wide range of banking expertise directly to local communities, while still offering the personal, customer engagement we value," said Union Savings Bank President and CEO, Cynthia C. Merkle. "Customers utilizing our Solutions Teams are not just assigned one contact, they receive a full team of experts who work together to find creative and holistic solutions to their specific business and personal banking needs."
Drawing on expertise from multiple departments, the Canton Solutions Team areas and group leaders are:
Branch Banking – Linda Lydem
Commercial Services – Brian Coates
Business Banking – Jen Tomaino
Treasury Services – Jason Ginsberg
Union Savings Bank customers interested in meeting with the Canton Solutions Team are encouraged to call 866.872.1866 or stop in the Canton branch.
About Union Savings Bank
Established in 1866 and headquartered in Danbury, Conn., Union Savings Bank is a $2.3 billion mutual bank dedicated to being the best bank for small business and the best bank in CT. As a full-service financial institution, Union Savings Bank provides banking, mortgage, investment, trust and insurance products throughout western Connecticut with 25 offices in Bethel, Brookfield, Canton, Danbury, Goshen, Kent, Litchfield, Marble Dale, Monroe, New Fairfield, New Milford, Newtown, Ridgefield, Roxbury, Southbury, Torrington and Washington Depot. The bank provides financial services to individuals, businesses, not-for-profit organizations and government entities through its commercial, residential and consumer lending, corporate services, retail banking and wealth management divisions.
For more information, please visit unionsavings.com and connect with the bank on LinkedIn and Facebook.
Community Relations Contact:                                          Media Relations Contact:
Michele Bonvicini                                                                             Jordan Garofalo
Union Savings Bank                                                                         Brandware Public Relations
203.830.6045                                                                                    770-649-0880