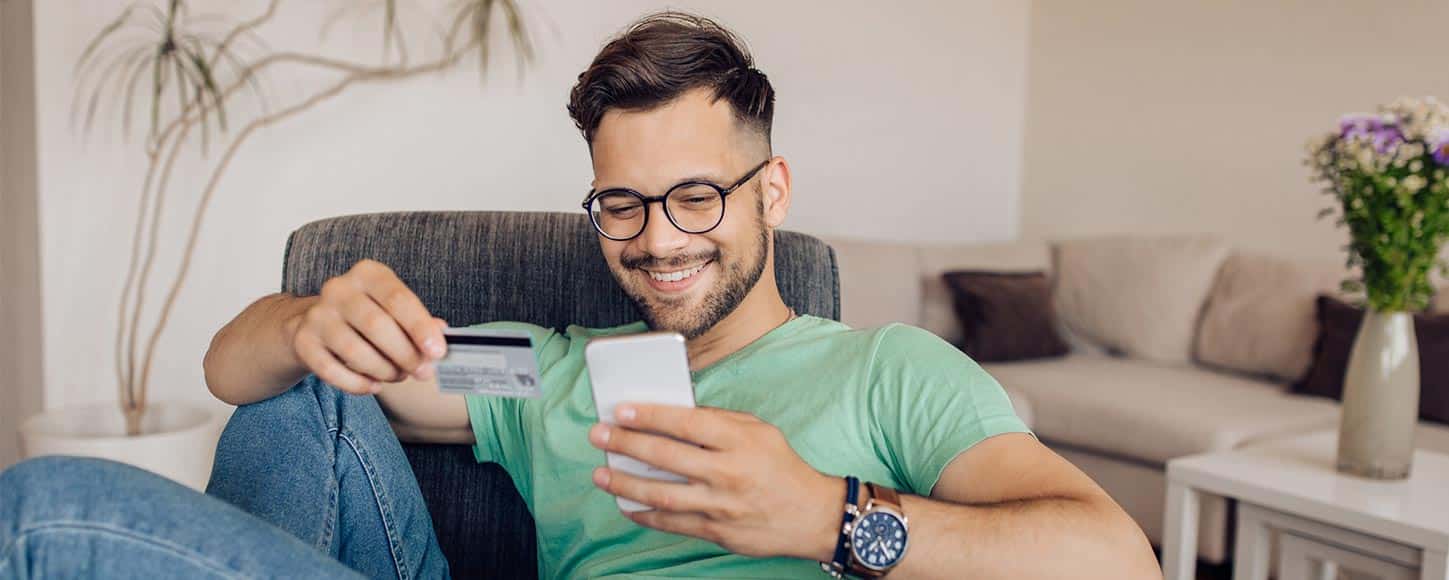 According to the American Psychological Association, 72% of Americans reported feeling stressed about money at least sometime in the last month. While financial issues can run the gambit, no matter your specific stressors, having the right tools can help you calm your anxiety by helping you better manage your money day to day.
Luckily, technology in the banking industry has come a long way in recent years, and even your local bank can offer you fantastic tools to manage your money from home and on the go. And often, access to these tools, such as online and mobile banking, are included when you open a checking or savings account.
Online Banking
With online banking, you can securely access your checking or savings accounts at home on your computer or laptop. Not only can you check your current balances whenever you'd like, but you can track recent transactions and access your monthly statements. If you open a mortgage or another loan with your bank, you can also check the balances of these accounts and make payments for them online as well.
Another great feature you'll find with online banking is automatic transfers. This allows you to move money around as you need between your accounts. Scheduled transfers can also act as a great savings tool. For example, suppose you want to set aside 10% of your regular income into savings. In that case, you can schedule automatic transfers of that amount twice a month to correspond with the direct deposit of your paychecks, allowing you to build up your savings without having to think about it.
Mobile Banking
Downloading your bank's mobile app to your smartphone or tablet allows you to take all of the great features of online banking on the go in a mobile-friendly environment. No matter where you are, you can check your balances and transfer money, plus make mobile deposits. With this feature, you can deposit a check into your account right within the app by snapping a picture of the front and (signed) back of your check, saving you time by avoiding an in-person visit to a branch.
When you need to visit your bank, you can use the mobile app to find the nearest branch or ATM wherever you are.
Bill Pay
If paying bills on time is a common financial stressor, look no further than bill pay. Available with online banking, bill pay allows you to manage and pay all of your bills in one place so you can stay on top of payments and avoid incurring late fees. With bill pay, you can view each merchant's earliest possible payment date and then set up automatic payments to get your bills paid each month quickly. This feature is also a great way to keep records of which bills have been paid and when.
Debit Card Controls
If managing your spending habits is a top concern, you should look into setting up debit card controls. Available via online and mobile banking, with these controls, you can enable and disable a debit card for use, restrict card usage to specific types of merchants and/or transaction types, set transaction limits, and restrict card use to specific geographical regions. This can help you stay on budget while keeping an eye out for fraudulent spending. It can also help you manage others who may have access to your debit card, like the teenagers or college students in your life. You can be notified of any unusual activity via email, text, or phone so that you look into it as soon as possible.
Digital Wallet
Whether you want to carry around less or are just looking for a more convenient way to pay, with a digital wallet you can use your credit and debit cards right from your smartphone. Once activated using a service such as ApplePay or Google Pay, you can simply hold your phone over a payment terminal or card reader to make purchases on the go. Not only is this a great option in case you accidentally left your wallet at home, but it's also completely secure.
Venmo, Zelle and People Pay
While cash is carried around less these days, splitting bills or paying the babysitter is still a necessity. With a share payment option like Venmo, Zelle or People Pay, you can digitally send or receive money in or out of your accounts without needing to grab your wallet. All you need to know is the other person's bank account number, mobile number, or email address.
Conclusion
If managing your money feels overwhelming and regularly stresses you out, the answer may be the tools your local bank already offers you. In fact, all of the online and mobile banking technologies mentioned in this post are currently offered by Union Savings Bank when you open an account with us. If you have any questions about how to utilize all these great tools offered via online or mobile banking, head to our website  or give us a call at 866.872.1866.
Browse our most popular topics