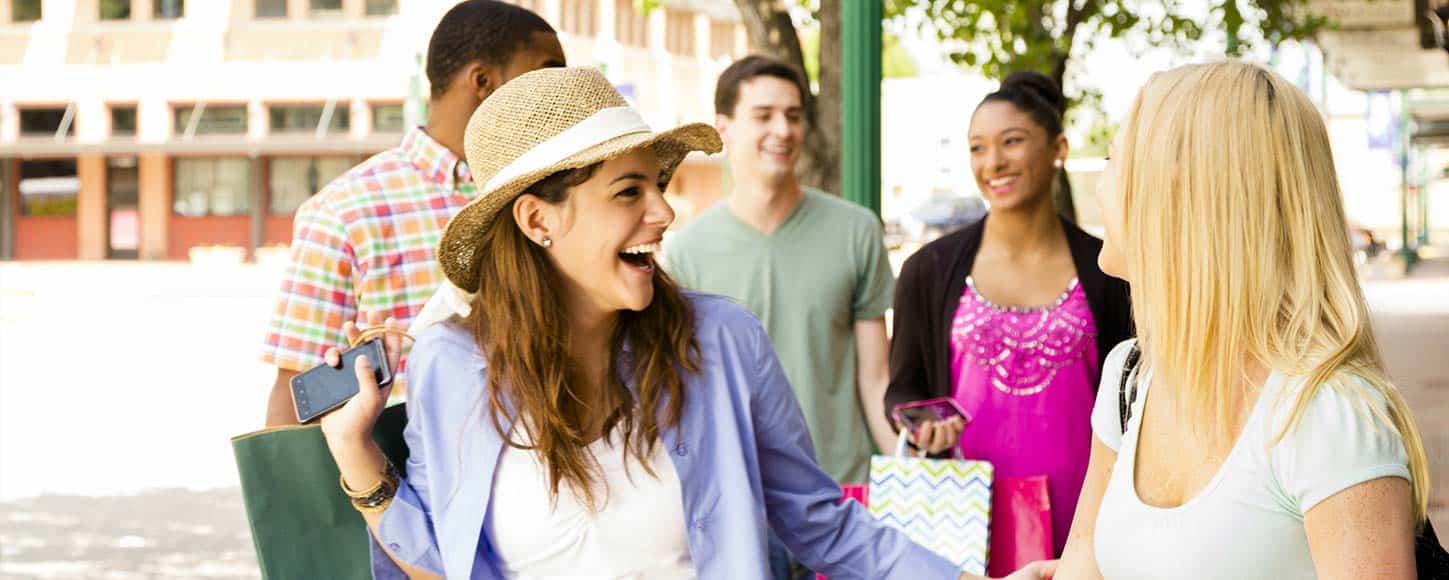 The first step on your campus as a college freshman is a momentous occasion. You're ready to take on the new responsibilities and opportunities that the next four years will bring. If you're planning to work on or off campus, drive a car or even just grab a slice of pizza every now and then, you'll need a way to access your money. In addition to living away from home for the first time, college is a great chance to exercise your newfound independence by opening a student checking account. Here are 5 things to consider when evaluating checking account options.
Watch out for service fees.
When you're getting used to the responsibility of maintaining a student checking account, forgetting to factor in account fees can throw you off balance. Look for banks with no monthly checking fees on student accounts. If the account you choose does include service fees, or if you are accessing your family's account, make sure you fully understand the fees and when and why they occur. The last thing you want at the end of the month is an expensive list of fees you didn't realize you had.
Proximity to ATMs.
If pursuing your college education is taking you far from home, you will want to consider the impact the distance may have on your access to your student checking account. Will you be able to withdraw cash when needed? Some accounts charge hefty fees to use out of network ATMs, so be cautious when withdrawing cash on the go. Look for accounts that waive at least some of your ATM fees each statement cycle to avoid racking up charges. You'll also want to be sure there are no withdrawal or check writing caps on your account.
Know your options when it comes to overdraft protection.
There may come a day when you realize too late that the credit card payment that just cleared doesn't leave enough money in your account for the dinner you just paid for with your debit card. This overdraft can lead to fees and other penalties, not to mention a lot of stress. If your checking account options include overdraft protection, make sure you fully understand how it works and what is offered, including any additional monthly fees. Consider opening an account that allows you to link with savings for automated transfers or a line of credit to help you avoid a negative balance.
Keep your account at your fingertips.
You may find yourself arriving to class with the wrong textbook or getting back to your dorm with your keys locked inside, but you will probably never forget to carry your phone on you. Make sure that the bank you choose offers a mobile app, then set up mobile banking so you can access your student checking account anywhere you go (after you call maintenance to let you back into your room). With a mobile app, you can check your balance any time, see when your family transfers money into your account and even pay your new friend for that iced latte. If the rest of your life is on your phone, your bank should be, too.
Find an account that will grow with you.
Keep the momentum of smart spending and saving in college going with an account that can grow with you. Some student checking accounts can be transferred into traditional checking over time or when you reach a certain age so you don't have to worry about changing banks.
With online banking with Bill Pay and no service fees per statement cycle, the Classic Student Checking account with Union Savings Bank is a great option for students heading to college this semester. Non-USB ATM fees are waived up to 8 times per statement cycle, and students age 18 and older are eligible for their own debit card with unlimited withdrawals. And after you set up mobile banking with the USB Mobile App, you can access your balance any time.
Visit our FutureTrack blog for more tips for college students and graduates, then come in and see us to learn more about your checking account options with a USB Classic Student Checking account.
Browse our most popular topics