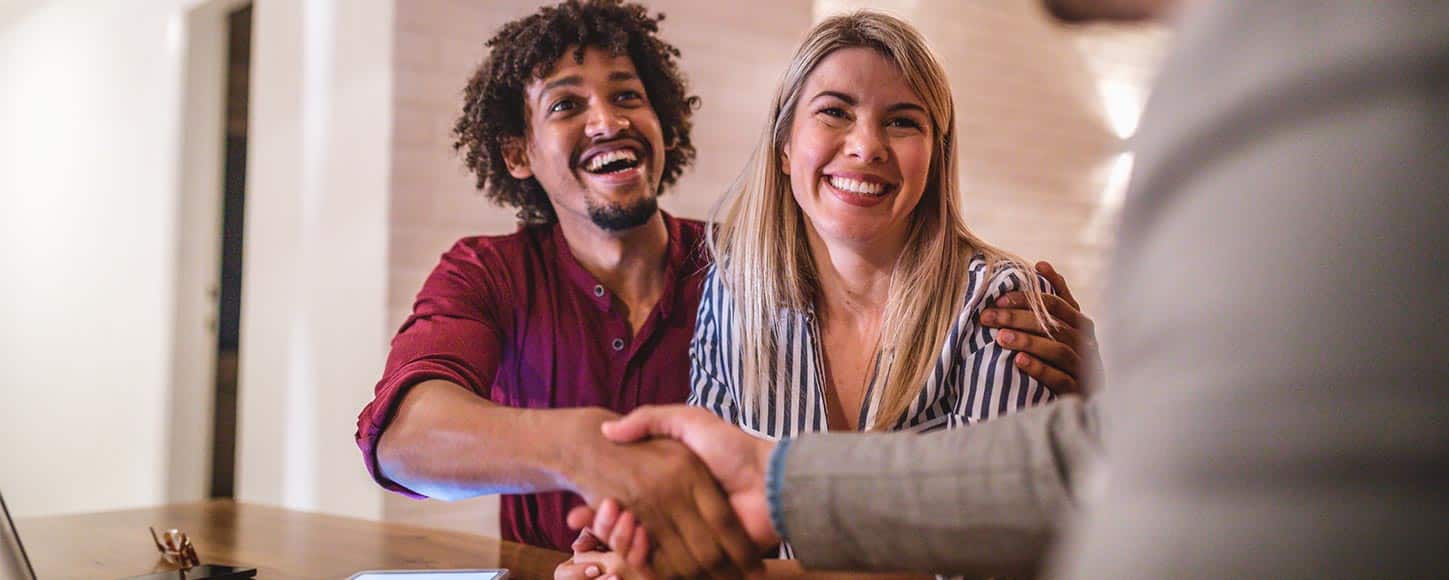 Whether it's a mortgage or a personal loan, it's likely you'll borrow money from your local bank at some point during your financial journey. While borrowing money comes with a lot of responsibility, a bank loan can help you buy your first home, make a large purchase for your family or act as tool when paying down debt.
With that being said, it's always good to take the time to learn the ins and outs of borrowing money so that you can find a loan that works best for you and your situation, as well as set yourself up for success as you pay back the loan in the months or years to come. And yes, it's ok to pay some loans back in years.
What exactly is a bank loan?
When a customer takes out a loan, essentially they are borrowing money from their bank. Typically, a loan is paid back in monthly installments. A loan could be basically summed up in three parts: term, principal and interest rate.
Term: This is the amount of time a loan lasts and borrowers are expected to pay back the money within this timeframe. Depending on the type of loan, a term can last several months or years.
Principal: This is the total amount of money you're borrowing from your bank and are promising to pay back. Your principal is broken up into monthly installments and is paid along with interest.
Interest Rate: This is the amount of money your bank is charging you each month for taking out the loan, and is usually a percentage. Interest rates can be dependent on lots of things, including the Federal Reserve rate and a borrower's credit score and history. Those who are considered lower risk based on the latter may get a lower rate than those with a poorer credit history.
Along with interest rates, there are other costs to consider when taking out a loan, such as application and processing fees when you first take out a loan, and late fees if you miss payment.
When should I consider getting a bank loan?
There are many reasons why you might consider taking out a personal loan someday. Usually, it's to help finance a large expense or project, or to help you consolidate or pay off debt at a lower interest rate. Some common loans include:
Mortgage loans (or home loans) for buying a new home. It's also common to take out a second mortgage that can be used to borrow against the equity in your current home.
Auto loans for purchasing a vehicle
Personal loans that can be used for almost any purpose, such as medical expenses, costly repairs, weddings or to pay down debt
Business loans that can go toward starting or expanding your business
Student loans for educational purposes for yourself or the children in your life
How do I take out a bank loan?
When it's time to take out a loan, the first step is to reach out to your local bank online, on the phone or in-person. The experts in their lending department can listen to your needs and help find the best type of loan for you and your goals. For example, if you're ready to buy your first home but haven't quite saved up the customary 20% down payment, banks often have First-Time Home Buyer programs or offer FHA loans that might be a good fit for you versus a standard mortgage. Different banks offer different rates and programs, so it's a good idea to do your research and shop around to find the right loan for you.
Banks want to lend to consumers who they believe will repay the loan, so you will likely be asked to provide your credit history, evidence of income (pay stubs, W-2s, etc.), bank statements, and various forms of identification. Often, banks can pre-qualify you before you settle on the exact loan type you want to take out.
Finally, you then have to go through the actual application process for your loan. You will be asked for some additional information about yourself and the bank will evaluate you to determine if they want to lend to you. Once approved, the funds will either be sent to you or the seller, if you're buying a house or car.
How do I successfully pay back a loan?
Taking out a bank loan is a big responsibility, as falling behind on payments and accruing late fees can affect your credit score and your overall financial future. But there are several simple good habits to keep in mind when paying back your loan that will set you up for success.
Borrow What You Can Afford. Before you finalize your loan, go over your household budget to make sure your monthly principal and interest payment is something you can actually afford. Talk to your bank or lender if you're concerned, or adjust your budget where you can.
Make Your Loan Payments On Time. This is a no-brainer, but it's critical to avoiding late fees and falling behind. Write down your monthly due date on a calendar or set alerts for when your loan payment is due. Better yet, set up automatic payments so you don't have to worry each month.
Pay More When You Can. Whether you increase your monthly income or receive a substantial tax return, consider paying more that your minimum payment. Even a little extra will go a long way and will help you pay off your loan faster (which can save you money in the long run by saving on interest).
Ask Your Bank for Help. Your relationship with your bank doesn't end once you sign the paperwork. If you have any questions about your loan or are concerned about not being able to pay, don't be afraid to reach out. The sooner you do, the sooner the bank can help.
Conclusion
Almost everyone will take out a loan at some point during their life, and it's critical to understand the basics of borrowing money to set yourself up for success. Loans can be powerful tools to help you achieve a life-long dream of buying the perfect home or to help you get through a challenging financial time. The key is to educate yourself, ask questions and to find the right partner in your local bank.
Have questions about different loan options you are considering? Call us at 866.872.1866, or visit https://www.unionsavings.com
Browse our most popular topics