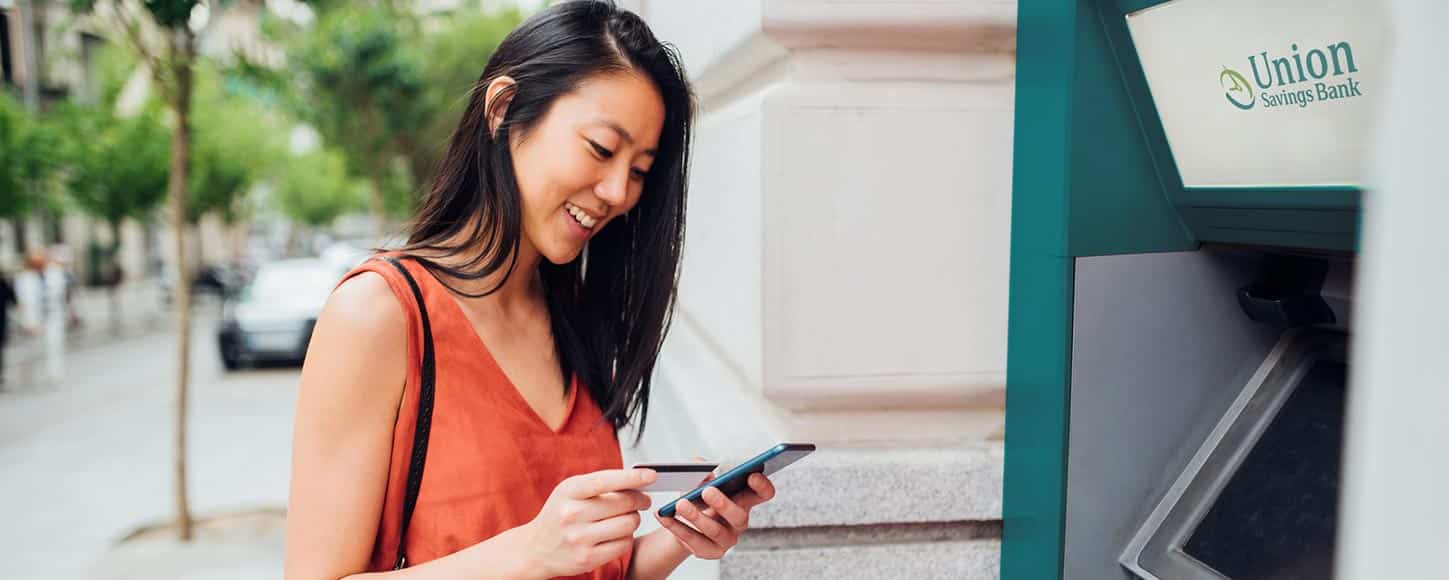 It's not surprising to learn that nearly every household in America has a bank account, about 95%, according to the FDIC. And while setting up a standard bank or checking account seems incredibly common, many may forget just how critical having one is for your everyday life. After all, it's often the secure place where you keep your money, receive your paycheck through direct deposit, pay bills and manage your money online. Other types of accounts also help you save money, gain interest, build credit, and so much more.
Whether you currently have a checking account or are thinking of opening one, it never hurts to go back to the basics to understand better what having an account is all about.
What exactly is a checking account?
Essentially, a checking account is a bank account that allows you to deposit and withdraw your money easily. Most people have a primary checking account that acts as their main source of cash. Your paycheck can be deposited directly into this account, and you can use your account to pay bills online. You can also make purchases using a debit card connected to your account and write personal checks. Debit cards also allow you to take out cash from ATM's.
While most checking accounts include these features, it's important to note that there are also different types of accounts that fit a variety of personal needs. Some require no service fees and minimum balance requirements, while others, have limitations, or may even allow you to earn interest. Most do have overdraft fees if you spend more cash than you have in your account. If you're not sure about which account to open, talk to your local bank about what you're looking for, and they can help you discover the right one for you.
How do I open a checking account?
Depending on the bank, you may have to visit a branch in-person to open a checking account, or you can open one online. Again, if you're unsure about what account to open, it's best to call or visit your preferred bank in-person to ensure you're opening one that best fits your needs.
Whenever you're ready to open an account, typically, you will be required to bring two different forms of ID, such as a driver's license or passport, and a current utility bill, as well as bring the funds for the minimum required deposit in the form of cash or check. Once you open an account, some banks, like Union Savings Bank, can issue you a debit card in-branch during your visit, or at minimum, your debit card will arrive in the mail a few business days later.
How do I access and manage my checking account?
Once you've opened your checking account, there are several ways to access and manage your money:
Debit Card:Your debit card allows you to make purchases on the go (restaurants, shopping, gas, etc.) or online directly from your checking account. These purchases will be automatically deducted from your account, and often you will be required to use a personal PIN number. Key features to look for in a debit card include contactless technology for safer on-the-go purchases, security features such real-time fraud monitoring and alerts, and Digital Wallet capabilities so you can use your debit card on your smartphone.
ATM:Your debit card also gives you access to ATMs, allowing you to withdraw or deposit cash or checks into your account, or check your account balance. Usually, you can use your bank's ATMs with no extra charges, but using an outside ATM may incur a small fee, such as $2, plus a fee from the other bank for using their ATM. Note that banks also often have daily limits on the amount of cash you can take out daily for security purposes.
Online & Mobile Banking: Banks also offer online and mobile banking to help customers keep track of their accounts. Besides the convenience, online and mobile banking can come with various helpful and secure features to help you manage your money. Some of these include online bill pay, mobile deposit, peer to peer (P2P) payments, spending alerts, account transfers, and access to statements.
Checks:Typically, checking accounts come with personalized paper checks so that you can make purchases or pay bills. While they are less common these days, checks are still often used to pay for rent or utilities, large purchases or services, or monetary gifts. Re-ordering checks may be an added expense.
Monthly Statements: Checking accounts also issue monthly statements so that you can review your purchases and keep track of any money coming in and out of your account. Before the internet, you would receive paper statements in the mail, but today you can access them online and opt to go completely paperless. Either way, it's good to regularly check these statements to stay on top of your activity and help you monitor for fraud.
What about savings accounts?
allows you to set aside cash outside of your checking account to save for large expenses or have an emergency fund while collecting interest. Users will often set up regular automatic transfers from their checking account into savings to help it grow each month or with each paycheck. And if you need extra cash, you can always transfer money back into your checking account. Having a savings account along with your checking account is a simple way to start saving.
so it's definitely worth asking your bank about what they have to offer. You may find, depending on the checking account you open, sometimes a $0 monthly fee savings account is already included, as is the case at USB.
How is a checking account/debit card different from having a credit card?
While debit cards allow you to draw money from your checking account, having a credit card means you're borrowing money from the card issuer. There are also limits to how much you can borrow, as well as higher interest and fees if you can't pay the entirety of your monthly bill. Misusing or overspending on a credit card is a common way for people to fall into debt. In fact, nearly half of American adults, 47%, currently have credit card debt, according to CNBC.
However, credit cards can also be a great tool to help you build a credit history (which can help you when buying a car or home) and earn rewards and points – they just require greater responsibility. Managing your money and purchases with a checking account is a great way to practice good spending habits before signing up for a credit card. And when you do, start by only making purchases you know you can pay off each month with the money in your checking account.
What else do I need to know?
Bottom line, having a checking account is essential to managing your money. Still, it's critical to understand the basics of how your account works, as well as the responsibilities that come with it. Once you do, you'll manage your money like a pro and be more comfortable exploring other ways to make the most out of your finances, like having a savings plan or using a credit card.
Remember, your local bank is here to help. Whether you want to open a checking account or already have one, Union Savings Bank is here to answer your checking account questions.
Browse our most popular topics