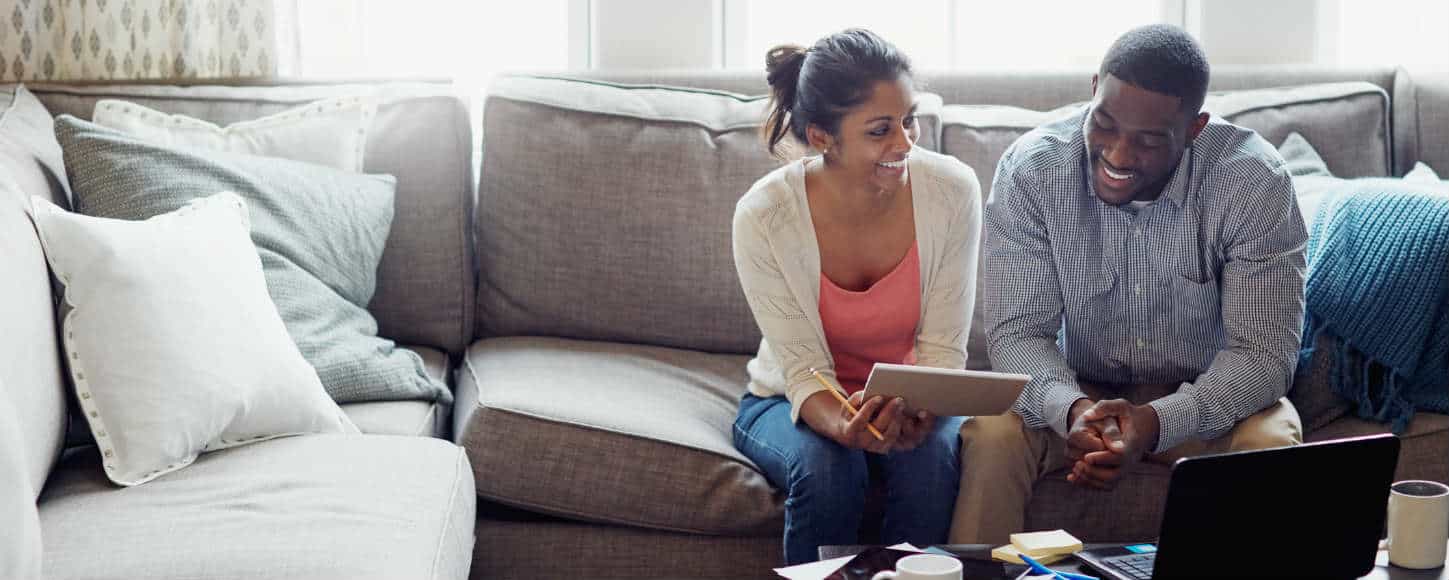 Before the ball drops on December 31st, make sure you set aside some time to finalize your 2019 budget. Knowing what you'll need to spend in the coming year will help you stay on track toward your savings goals. To start the year off right, add these 7 steps to your 2019 New Year budget.
Finalize your household's New Year budget
First and foremost, make sure you have your overall 2019 household budget in working order. Creating a household budget means knowing what it costs to manage your household on an annual and monthly basis. If any of your monthly expenses are scheduled to increase in the New Year, make sure you account for it when creating a household budget. It's also helpful to break down your household budget into increments like quarters and weeks, visualizing what you'll need to spend each season and day-to-day during the work week.
Plan out any home improvements
Singular expenses should be factored into your New Year budget, too. If you are planning larger scale home improvements, consider a home equity line of credit and build it into your budget. You may also consider a HELOC for other significant life events, such as a wedding or medical expenses.
Prioritize your purchases for 2019
For other significant purchases or smaller household projects, scheduling when you buy can help you stick to your New Year budget. When possible, prioritize these expenses by urgency to avoid juggling several large payments in a single month or quarter. Better yet, schedule them by season to save on labor costs or to take advantage of post-season items. For example, budgeting for a new grill in October versus May could save you a hundred dollars, or more.
Tackle your student debt
If you are one of the 44.2 million Americans with student loan debt, paying it off is probably at the top of your financial goals. Make 2019 the year you get closer to paying off your student loan debt – or paying it off entirely – by sitting down with a financial expert and mapping out a student loan repayment plan. Your student loan debt doesn't have to be crushing. Carefully writing out your New Year budget so that you can make each month's payments and getting ahead whenever you can are the keys to paying down your student debt while still having a life.
Book your next adventure
A new year brings seemingly endless opportunities for new adventures such as planning your next vacation. Whether it takes you halfway across the globe or just a few hours from home, setting a budget while you travel is essential. And if you have a more extravagant vacation in mind, there are money saving travel tips to follow that can make almost any destination possible.
Budget for your growing family
Perhaps your next adventure involves adding another member to your family. If you are planning your wedding, you will want to explore budgeting for newly married couples. Agreeing on how you and your partner will manage your household finances once you get married or move in together is key for a healthy, long-lasting relationship.
Having a baby or adopting a child is one of life's greatest adventures, and it's no secret that it will radically change your finances. Don't wait too long before revising your financial plan, as well as other documents like your will. Parenthood is filled with plenty of surprises, but your New Year budget shouldn't be one of them.
Adding a furry or feathered family member can come with its own host of financial surprises. Before you adopt your first pet, make sure you have budgeted for your pet's food, grooming and vet costs. If you are currently renting a home or apartment, this budget may also include a pet fee and even an additional security deposit. Fees don't have to stop you from adopting a pet. Being informed can help you make the best decision for you and your new friend.
Make moves in 2019
Is 2019 is the year you plan to purchase your first house or buy your dream home? Once you have included how much you need to put down in your New Year budget, you will also want to account for other monthly payments. These may include property taxes and insurance, and of course your mortgage payments.
As you get ready to usher in 2019, preparing your New Year budget ahead of time can help you focus on creating memories and building up your savings. Before the clock strikes midnight on New Year's Eve, take a moment to schedule your complimentary goal planning session with our FutureTrack team and make 2019 the best year yet.
Browse our most popular topics