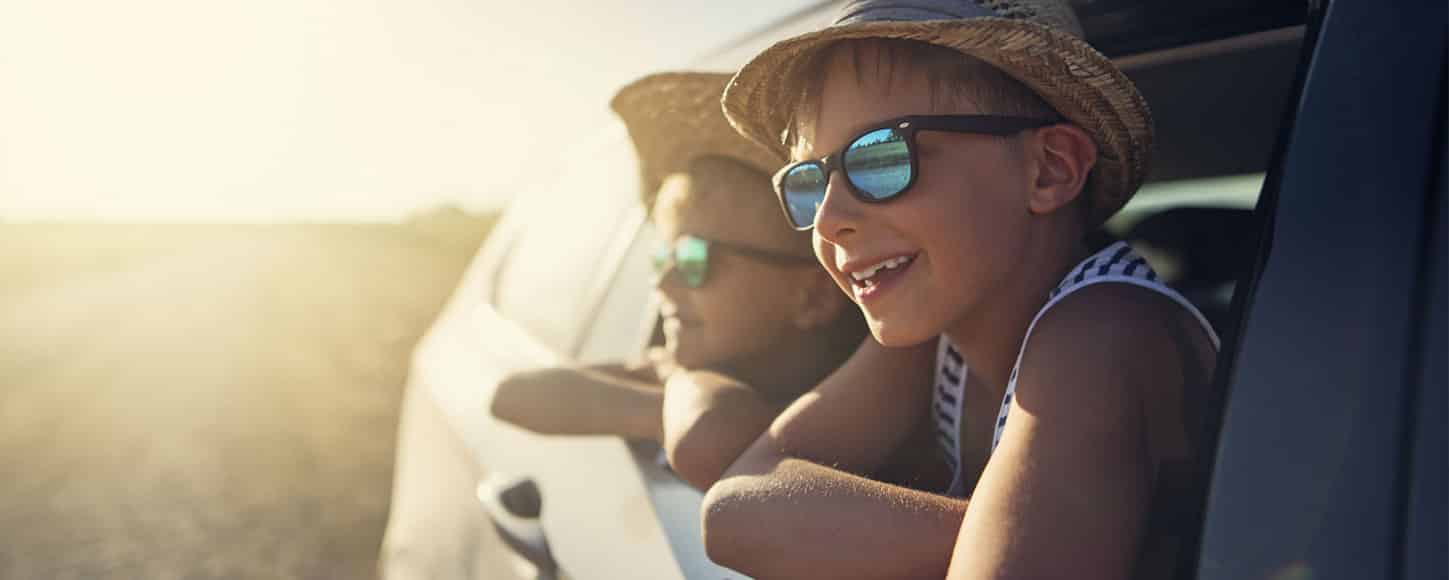 Are you planning your next vacation? Whether it's a journey overseas, staycation or a day trip somewhere local, you can enjoy the top summer vacation spots by creating a travel budget. Here are 6 money saving travel tips to ensure that you have plenty of savings left over for your next adventure.
Set a daily spending cap, not just a total trip budget. Even if you haven't bought your plane tickets or mapped out your drive, you likely already have a total trip budget in mind for your summer vacation. That's an important first step, but it's equally if not more important to set a spending cap for each day you'll be away. This will help you continue to save money while traveling as you'll be aware of how much you've spent on activities, food, memorabilia and more. Using a travel cost calculator can help you set both your overall and day-to-day budgets this summer.
Prioritize your activities. It can be tempting (not to mention overwhelming) to arrive at your destination and try to decide on the spot what activities you want to jam into your itinerary. It can also eat up your trip budget very quickly. One of the best money saving travel tips you can follow is to prioritize your activities before you leave home. You don't necessarily have to book them all ahead of time – some venues and hotels will even offer discounts on location for select excursions. You should, however, decide which activities are most important to you and your travel companions. If your top choice isn't available, you can easily move onto the next option without wasting time and money trying to fill your itinerary.
Decide which meals to dine out. Even if you are planning a day trip somewhere local, you will likely be away from home for at least one meal. If you are taking a longer vacation or going abroad, you'll have plenty of meals to enjoy at restaurants and cafes near your destination. Deciding ahead of time how much you plan to spend on food while traveling will help you from going over your trip budget. Once you arrive at your destination, do some research and ask the locals for the best spots to dine out. You may even find that by dining local, making a few meals at your hotel or Airbnb and bringing snacks for the road that you have extra money to spend on other things.
Pick up the essentials before you leave home. Arriving at your destination and realizing that your favorite outfit was left behind is no fun. Neither is having to buy a $20 bottle of sunscreen when the one you have at home only cost $8. Create a checklist ahead of your trip and make sure to stock up on or gather the essentials and toiletries you'll need while you're away to avoid paying tourist prices. If you're accustomed to having kids in tow and everything you all need within a tote bag's reach, a trip without the little ones can make you even more likely to forget something. Sort through the basics you already own to see where you can save.
Leave room for splurging. It's inevitable. You, your travel companions or your kids spot something they just need to have. By building a little extra cash into your trip budget, you can avoid breaking the bank – and prevent a potential meltdown. Having a contingency in your trip budget can also enable you and your travel tribe to enjoy experiences you may not have otherwise been able to do.
Start a savings plan for next summer. The anticipation all year long can be one of the best parts of planning a summer vacation. When it finally rolls around, having the freedom to do what you want makes the trip that much better. If you don't already have a savings plan, it's not too early to get one started for next year's adventure. If you're ready to start planning your next trip, contact us to learn how we can help you get your savings and budgeting off to a great start, which might include starting a Vacation Club savings account.
No matter where you're headed this summer, following these money saving travel tips can help make your travel decisions that much easier while away from home.
Browse our most popular topics