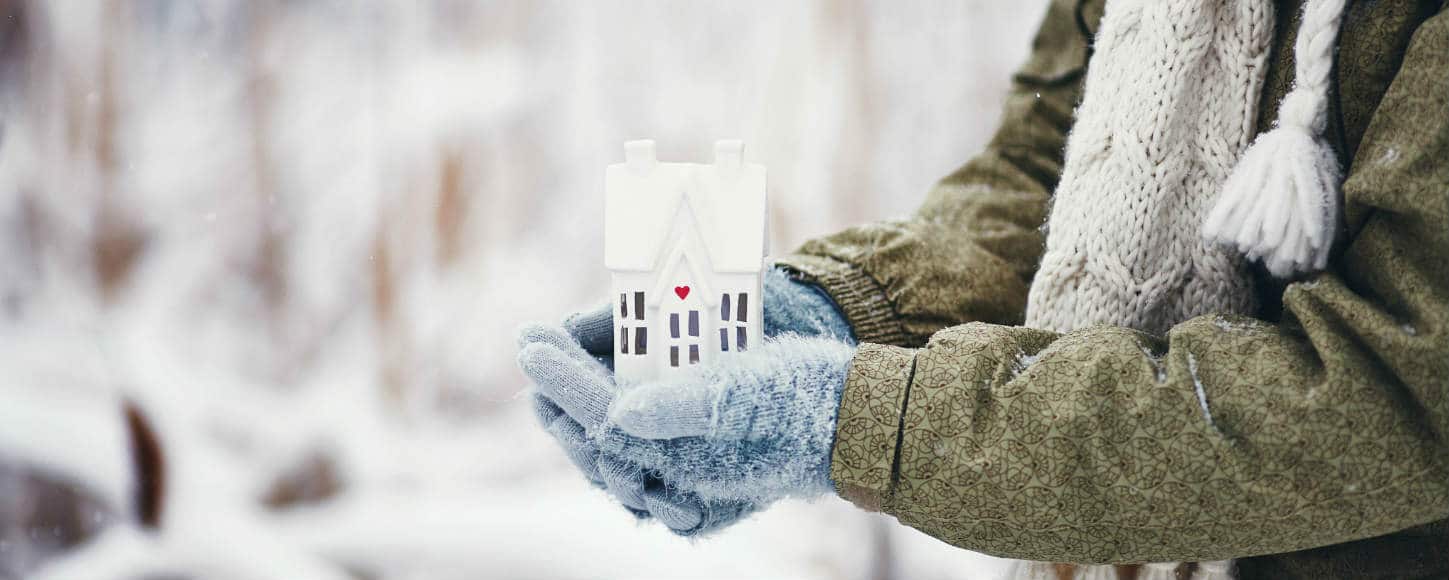 As we trudge through another unpredictable winter in New England, our thoughts are turning to the sunnier days and warmer weather of springtime. Along with the crocuses and daffodils, the Connecticut real estate market blossoms come March and April, making for a busy and competitive time for house hunting. If you're thinking about where to start when buying a house or making a move in 2019, get ahead of the springtime rush and start house hunting now.
If you are thinking about purchasing your very first home, house hunting while there is less pressure from fellow bidders can help ease the stress of the process overall. Get the ball rolling by setting up a meeting with your local mortgage specialist. This initial meeting will walk you through what to know when buying a house, such as setting your budget and choosing the right type of mortgage, as well as tell you what documents are needed to apply for a mortgage. Getting these details laid out at the start can help you paint a clearer picture of what you're looking for and how much you can afford so that you can begin looking for your first home.
For more seasoned home buyers, you probably remember how competitive the peak real estate market can be. While the busy spring season usually means there are more homes on the market, you don't have to wait until April or May to start looking. Once you know what you're looking for, you'll want to carefully select the towns you plan to visit in search of your next home. Choosing the right town for you and your family is an important decision, with everything from school districts (whether or not you have kids in your life) to town taxes and amenities to consider.
Seeing how these towns handle road maintenance during the winter months can be a great reason to start house hunting in February. Even in the midst of a mild winter (so far), knowing what to expect when the weather isn't so tolerable is important for the future.
Also consider that the homes you see bathed in warm late-spring light may feel very dark come November, December and January. If natural light is a must-have, then house hunting in Connecticut during winter can be the ultimate test.
Whether you are looking for your first home or your second, third or more, creating a list of must-haves is a good way to begin the house hunting process. In addition to your must-haves, think about making two more helpful lists: nice-to-haves and must-not-haves. Often times, home buyers hold tight to their list of features they need to have in a home without thinking about the things that are deal breakers. Just because something is not on your must-have or nice-to-have list doesn't mean it belongs on your must-not-have list. On the other hand, if being near the water is on your nice-to-have list, but needing to pay flood insurance is not an option, make sure to put that on your must-not-have list. And you may feel neutral in June when you see a home located at the top of a hill, but if you have concerns about ice and snow on your must-not-have list, you could avoid a lot of trouble come next winter. Knowing these considerations when buying a house can save both you and your realtor valuable time when selecting homes to visit.
If 2019 is the year you plan to buy your first or next home, don't limit yourself to house hunting during the peak spring and summer months. Start exploring your options now, and when you're ready, contact our mortgage lending team to talk about next steps.
Browse our most popular topics