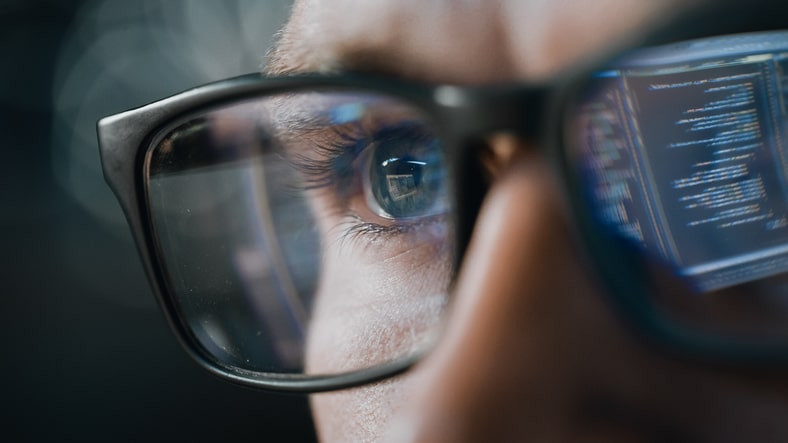 In 2022 alone, cybersecurity scams took generated $8.5 trillion from consumers and padded the pockets of fraudsters. To put that in perspective, if that stolen money represented a country's economy, it would be the third largest economy in the world behind the United States and China. And it's expected that that number is going to increase by about 15% a year, reaching about $10.5 trillion by 2025.
Unfortunately, this tells us that these attacks are effective, so it's critical to be on the lookout for these scams so that you don't fall victim to them and risk losing your personal information or life savings. Here's everything you need to know about common scams today, what to do to prevent attacks and what tools you can use from your bank to protect yourself.
Common Scams to Watch Out For
Cybersecurity scams are constantly changing but often share some commonalities. The most common attacks continue to be phishing or social engineering, where fraudsters look to manipulate and exploit human error by creating a sense of urgency while pretending to be from trusted institutions (like your bank) via email, text message and more. By getting a hold of your name, address, account numbers, usernames and passwords, their end goal is to steal money from you.
Here are a few examples of scams that are common right now:
Business Email Compromise: This is one that largely affects business owners and employees, but business vendors or third-parties can also be targeted. Once the fraudsters compromise that account, they try to interject themselves into a variety of business dealings with you. For example, they will reach out to a small business' payroll department pretending to be an employee and asking to change their direct deposit details to their own account. This type of scam usually goes undetected until the next payroll cycle or two, when the real employee realizes they are not getting their paycheck.
Wire Scams: Lately, we've seen scammers target recent homebuyers or those making other large purchases where a wire transfer is involved. The fraudster will impersonate the home buyer asking their attorney to have the proceeds of a transaction wired to their bank account.
Tech Support Scams: These scams target both businesses and consumers. You may see a pop-up on your computer or receive an email or text from someone pretending to be from a product's tech support team. They often ask for payment or will tell you they need to fix a product and will have you call them. Then they will remote into your computer to "help" with the issue. They then access your personal information and are able to lock you out of your bank account and start transferring money out of the account.
Cybersecurity Best Practices to Follow
The best way to protect yourself from fraud is prevention. Here are some key steps to take to prevent fraudsters from accessing your accounts in the first place:
Turn On Multifactor Authentication: When given the option, always use multifactor authentication, especially for online accounts that contain sensitive information or payments. This technology adds another layer to your password-protected accounts by requiring a code sent to you directly via text message or email.
Keep Your Technology Up to Date: Whether it's your desktop, phone or tablet, always update your operating system when prompted. These updates usually contain patches that help keep your device secure. Fraudsters often exploit vulnerabilities that haven't been patched for months, if not years, and consumers and companies frequently put this off, so it's important to make it a priority.
Think, Before You Click: It sounds like a cliché, but it's critical to remember when you receive an unexpected suspicious text or email. Scammers also almost always create a sense of urgency to get you to act fast, so take a moment to pause and think about the situation carefully. Double-check the email address or content for typos or incorrect information, as fraudsters often change a letter or detail or two to trip you up.
Set Strong Passwords: Having good password hygiene is always a good best practice when preventing fraud. This includes setting long, complex passwords (using upper- and lower-case letters, numbers, and symbols), as well as setting a unique password for every single account, as once criminals figure out a password, they will try to use it across various accounts. A password manager can help you keep track of your different passwords.
Banking Tools to Monitor & Prevent Fraud
When it comes to protecting your finances from cybersecurity threats and other types of fraud, look no further than your local bank. For example, USB customers have access to several digital tools to help monitor or even prevent fraudulent spending:
These are just some of the tools USB has to offer to help our customers prevent cybersecurity attacks. To get step-by-step instructions on how to use these features, visit our Digital Banking Tutor.
Conclusion
At the end of the day, learning about the latest cybersecurity scams and taking simple steps to secure your accounts can make a real difference in protecting your personal information and finances. If you find a communication suspicious or believe you are the victim of identity theft, don't hesitate to call USB at 866.872.1866.
For more information on cybersecurity, watch our recent webinar, "Protect Yourself from Cybersecurity Threats in 2023" (Password: PV6WB!WR).
Browse our most popular topics