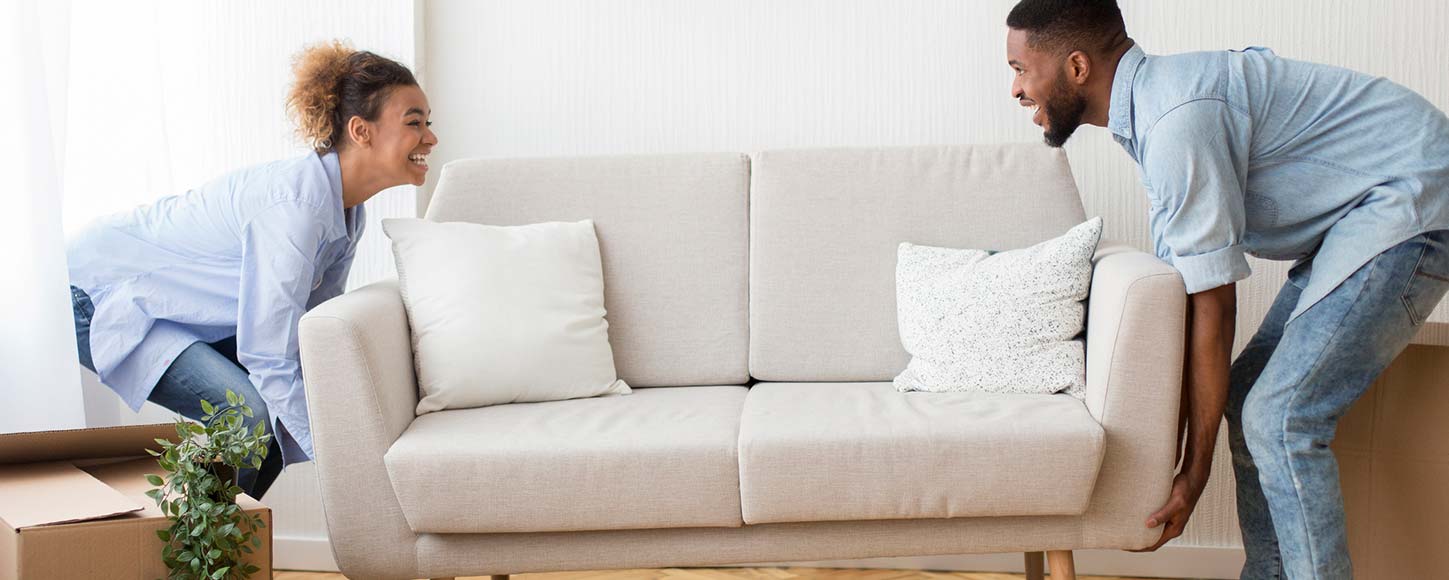 One of the biggest obstacles to buying a home – especially your first home – is coming up with the down payment. Many financial advisors, much of the media and even mortgage calculators on popular real estate websites often default to the notion that 20% down is the traditional amount one should have on hand for a down payment on a house.
For a $250,000 home, this means coming up with $50,000 – on top of the closing costs. No wonder many millennials who are already facing student loan payments and rising living expenses  are finding it hard to step into their first homes.
However, the 20% down payment is rapidly becoming a thing of the past.
While 20% down payment loans are traditional for conventional loans and conservative lenders,  the fact is that in today's market, the median down payment for first time home purchases is as little as 7%, according to a survey by the National Association of Realtors. The median down payment for repeat buyers who financed was 16%.
These lower down payments have become more the norm these days and there are number of reasons why. Foremost is affordability; it's simply quite onerous to have that much cash available to put down – and the lending market has responded with a number of readily available options.
First-Time Home Buyer Programs
Local banks, including Union Savings Bank, are typically eager to work with first time home buyers and understand the challenges they face when it comes to saving for a down payment. As a result, many banks offer special programs to help first-time home buyers with less than a 20% down payment without the need for PMI. As a bonus, these programs also often include extra benefits such as a waived mortgage application fee and discounted interest rates. In fact, Union Savings Bank offers a first-time home buyer program that waives the application fee and PMI with as little as a 10.1% down payment
Government Program Options
There are several government programs that offer options for lower down payments or financing:
FHA loans, backed by the Federal Housing Administration, only requires a minimum of 3.5% down payment. FHA loans also allow for lower minimum credit scores than conventional loans.
VA loans, for military service members and for veterans, along with USDA loans for certain rural and suburban home buyers, often require no down payment at all. VA loans are backed by the US Department of Veterans Affairs, and USDA loans are backed by the US Department of Agriculture.
In Connecticut, qualified borrowers can finance a down payment and closing costs via the Down payment Assistance Program (DAP) through the Connecticut Housing Finance Authority.
If you don't qualify for one of these programs, there are still many options available with conventional loans. Your local bank can work with you to help you determine the best approach for your current situation. .
Down Payment Assistance Via Conventional Loans
Conventional loans are not guaranteed by the federal government but can still require down payments as low as 3% for qualified buyers. Some lenders can offer down payment assistance grants to allow even lower down payments. But when putting down less than 20% down on a conventional mortgage, you'll be subject to PMI, which is private mortgage insurance. It is usually a very small percentage of the loan – less than one percent – and this will increase your monthly payment until your equity in your house reaches 20% (this can happen through either appreciation or loan balance paydown – and likely a combination of the two).
Today, many consider the "new normal" in down payments to be 10% – although you can see from above that this number can go significantly lower. But a 10% down payment strikes a nice balance between affordability of both the down payment as well as the monthly payment that follows. And with 10% in equity already, it won't be long until the PMI payment is no longer required.
Conclusion
If you are in the process of saving for a home, you might actually be closer than you think. Talk to your local banks about options that will work for you – and stop wondering how you'll ever come up with that 20% someone told you that you'd need.
The Union Savings Bank team has experienced mortgage specialists that will help you discover the right option for you for financing your first home. Contact us today. 
Browse our most popular topics