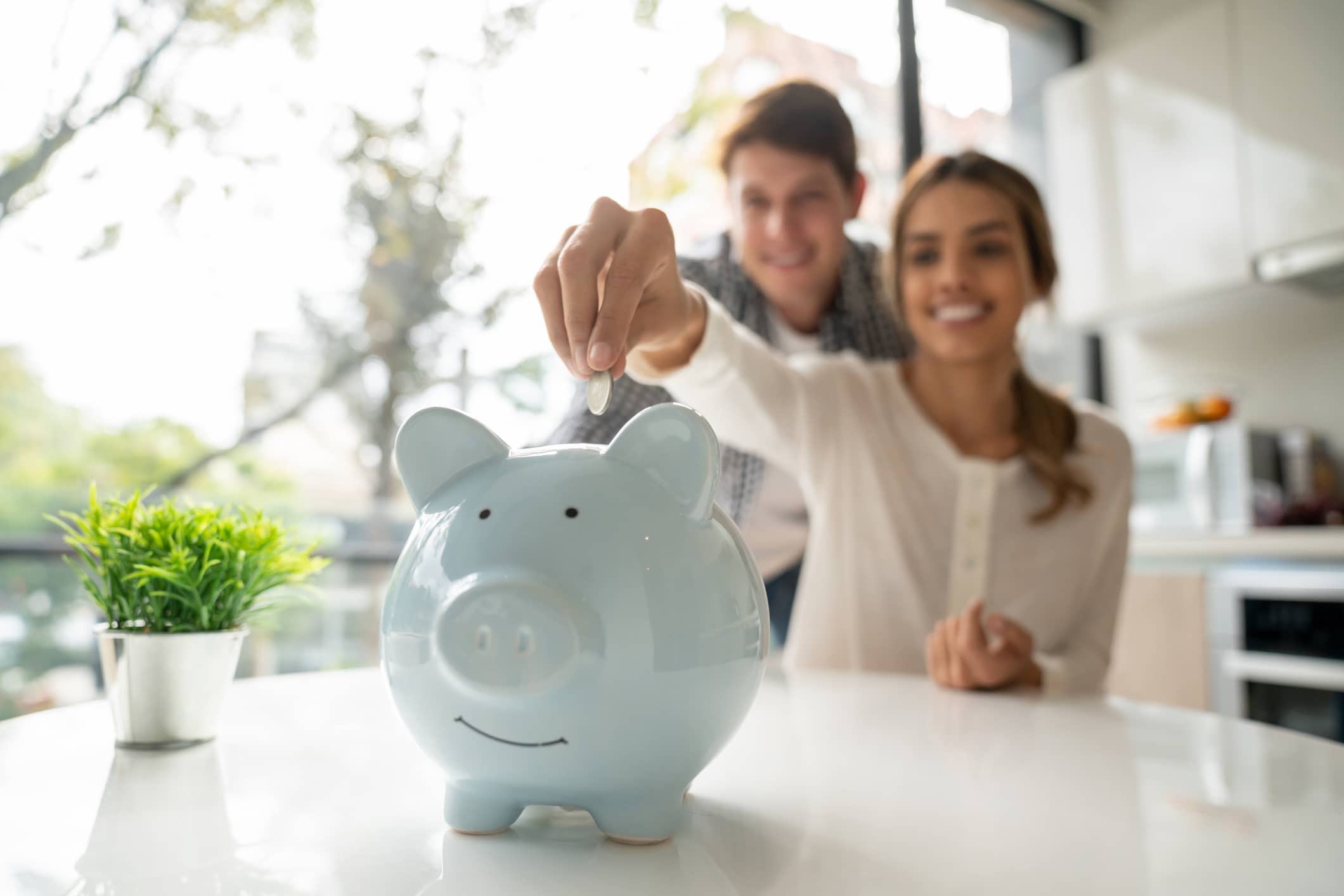 It's no secret that growing your savings is critical to reaching your long-term or short-term financial goals. As simple as that concept sounds, the reality is growing your savings can mean lots of different things, and there are several options your local bank can offer you depending on your needs and goals.
So whether you're looking to buy your first home or plan for retirement, or are simply saving for your family's summer vacation, here are the different types of savings accounts to consider.
A Basic Savings Account
Often opened alongside a checking account, a basic savings account allows you to set aside money for day-to-day expenses, unexpected large purchases, an emergency fund, or more while earning interest. You can easily transfer funds between your checking and savings account as needed or even set up automatic transfers into your savings (like a little bit from your take-home pay each month).
Both low and higher-yield savings accounts are available, although the latter may include a higher minimum opening balance or monthly fees.
Ideal for: Everyone. If you have a checking account, having a basic savings account is always a good idea as it can help you grow the cash you readily have on hand day-to-day.
Certificates of Deposit (CDs)
CDs or Certificates of Deposit are a low-risk way to save while providing you with a higher interest rate than a savings account. You pick the term or length of time to keep a lump sum deposited in the CD, and in return, you are guaranteed a fixed rate. The only risk is a penalty you would have to pay if you withdrew money from the CD before the maturity date.
Ideal for: Those looking to grow their current savings. While anyone can open a CD, because of the penalty, it's ideal for those with enough savings that can manage to part with some of it throughout the length of the designated term.
Child or Teen Savings Account
It's never too early to learn good savings habits, which is why many banks, like Union Savings Bank, offer savings accounts for children and teens. Usually, these accounts have zero monthly fees and a minimal opening balance, making opening an account for children or teens incredibly easy and low-risk. Just like an adult savings account, children can access their account online and via a mobile app so they can learn the ins and outs of savings and watch it grow by using modern banking tools.
Ideal for: Anyone eager to teach the kids in their life good savings habits.
Individual Retirement Account (IRA)
An individual retirement account (IRA) is a tax-advantaged account that individuals can use to save and invest for retirement. There are several types of IRAs, but common options include  Traditional IRA and a Roth IRA. There are many differences between the two, but the key difference concerns the timing of these accounts' tax advantages. With Traditional IRAs, you deduct contributions now and pay taxes on withdrawals later; with Roth IRAs, you pay taxes on contributions now and get tax-free withdrawals later.
Ideal for: Everyone. While an individual's financial journey will look a bit different, saving for retirement should be a common goal for all. Opening an IRA is a particularly good idea if your employer doesn't offer a 401k plan or if you want to diversify your retirement savings beyond a 401k. It's also great to start one for the children in your life and watch it grow over time.
529 Plan
A 529 plan is a state-sponsored, tax-advantaged savings plan that allows you to save money for a child or other beneficiary for college tuition and other education-related expenses. As an investment account, these plans use mutual and money market funds to help grow contributions. When it's time to use the funds, withdrawals may be federal income tax and state tax-free when used towards qualified education expenses. This includes tuition at any accredited college, university, vocational or technical school, as well as toward any other expenses such as room and board, book, technology, etc.
Ideal for: While anyone can up a 529 (even for themselves), parents, grandparents or guardians looking to save money for a child's higher education tuition and expenses.
Health Savings Account (HSA)
A Health Savings Account is a great way to put personal savings aside specifically for covered medical expenses, as contributions and earnings are tax-free. Unused money in the account also rolls over, year after year. However, the rules and restrictions for HSAs can get a little complicated in terms of who can open one and how to manage it, so it's critical to do your research before you open an HSA.
Ideal for: Sole proprietors and others who are self-employed. Additionally, as health insurance or HSAs are commonly offered through employers, opening an individual HSA may be your most beneficial option.
Money Market Account (MMA)
You can think of a money market account (or MMA) as a hybrid between a savings and checking account — you get the high returns of a savings account with the liquidity offered by checking products such as check writing and debit card privileges. Most MMAs pay a higher interest rate than a standard savings account, but may require a higher opening deposit and/or minimum balance.
Ideal for: Everyone
Club Savings Account
This type of short-term bank account offered by a credit union or bank can help you save for a specific future expense during a particular period of time. Savings clubs can be established with various terms and restrictions, and they typically share a schedule in which the depositor must put forward regular deposits before a specified date is reached. This date is generally associated with a savings goal.
Ideal for: Anyone with a specific, short-term savings goal. Club Savings Accounts are frequently used to save for something like a vacation or annual holiday shopping expenses.
Conclusion
As you can see, there are many different ways to save, and taking the time to learn about your options while outlining your savings goals will help you find the right account for you. Union Savings Bank offers all of these options and more. To open an account, stop by one of our branches or open one online today. And if you have questions, call us at 866.872.1866.
Need help finding the right savings account? Meet with one of our FutureTrack coaches today, who can help you find the right one for you based on your savings goals. Book a free meeting today.
Member FDIC
Browse our most popular topics