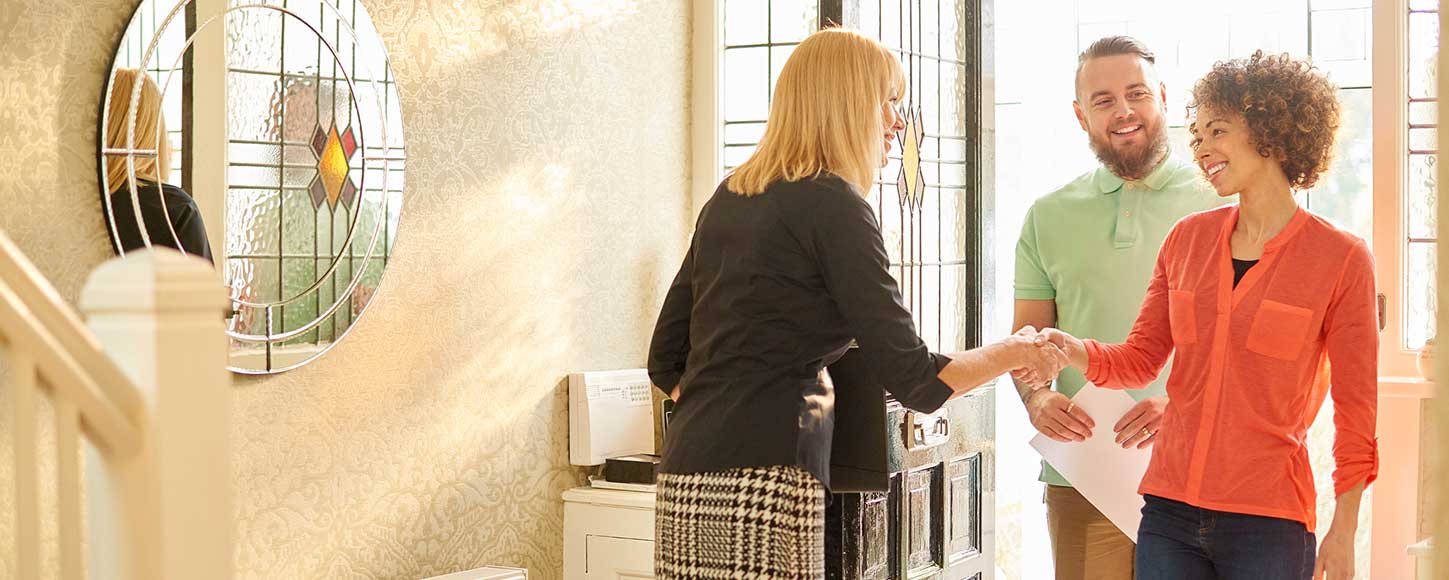 With the March-to-June prime home buying and selling season just around the corner, you might be thinking about whether or not this is the year you become a homeowner.
Buying a home is a big decision, and there are many factors to consider before taking the plunge.  First thing to decide is if you are mentally ready.  Are you ready to settle into a long-term investment? Ready to put down roots in the community of your choosing?  Are you ready to be responsible for the upkeep of your new home?  Are you excited about the pride that comes with having a place of your own and being able to improve it to your liking?
But for the purposes of this post, we'll assume you've already answered these questions and have made the decision to buy, and you're ready to look at the financial aspects of the home purchase.
Getting your financial house in order
So before you go out looking at homes, it helps to know you have your financial house in order.  Let's begin at the beginning: you'll first have to know your credit rating and whether there are steps you can take to make it better than it already is.  Generally speaking, taking care of any discrepancies and paying down credit card balances is a great way to boost your credit score.  A solid credit score will be key to getting a mortgage with a good interest rate. You'll also want to gather all of your relevant financial statements to gain an accurate picture of your assets, your monthly income and your monthly expenses.  Recent tax returns – usually going back at least two years – should also be on hand.
Calculate The Mortgage That's Right for You
Online calculators can give you a general idea of what size mortgage you are ready to take on, but working with a local mortgage lender can help you consider other key factors as well, such as local market conditions, alternative loan programs, and the pros and cons of different loan terms.
Your local mortgage lender can also help you determine a key factor in figuring out how much of a mortgage you can afford: your debt-to-income ratios.  Generally speaking, lenders like to see your monthly housing costs (mortgage, taxes, insurance) be 28% or less than your gross monthly income, and the total payments (housing plus car, credit cards, loans) be 43% or less than your gross monthly income.
How Much Down Payment
In addition to knowing how much mortgage you can afford, you'll need to determine what kind of down payment you'll have available for purchase. Generally speaking, it's best to have 20% of the cost of the house on hand for a down payment. In addition to this 20% you should also take into consideration what you will need in closing costs and fees. In some cases, it is possible to buy a home for less than 20% down, but you'll likely then have to consider the added expense of private mortgage insurance, which will add to your monthly payments. Also worth taking in to account are the "start-up" costs of getting into your new home; things like furnishings and initial improvements such as painting rooms.
This may sound like a lot to consider at first, but working through these numbers with a local mortgage lender can help you get a solid understanding of your target price point for your new home. And most importantly, can also help you pre-qualify for a mortgage. Armed with a pre-qualification letter showing you already have financing in place will make your eventual offer to purchase more attractive. And realtors will know you've done your homework and that you're a serious buyer.
So are you ready to buy a home this year? If you've done your homework, have a relationship with a local mortgage lender, and your finances in order – you're ready.
Now the fun part begins.  Go out and find a house you can call home, knowing you can afford it in advance. Happy hunting!
Need a mortgage with competitive mortgage rates in CT? Contact our mortgage lending team at 203.830.4800.
Browse our most popular topics