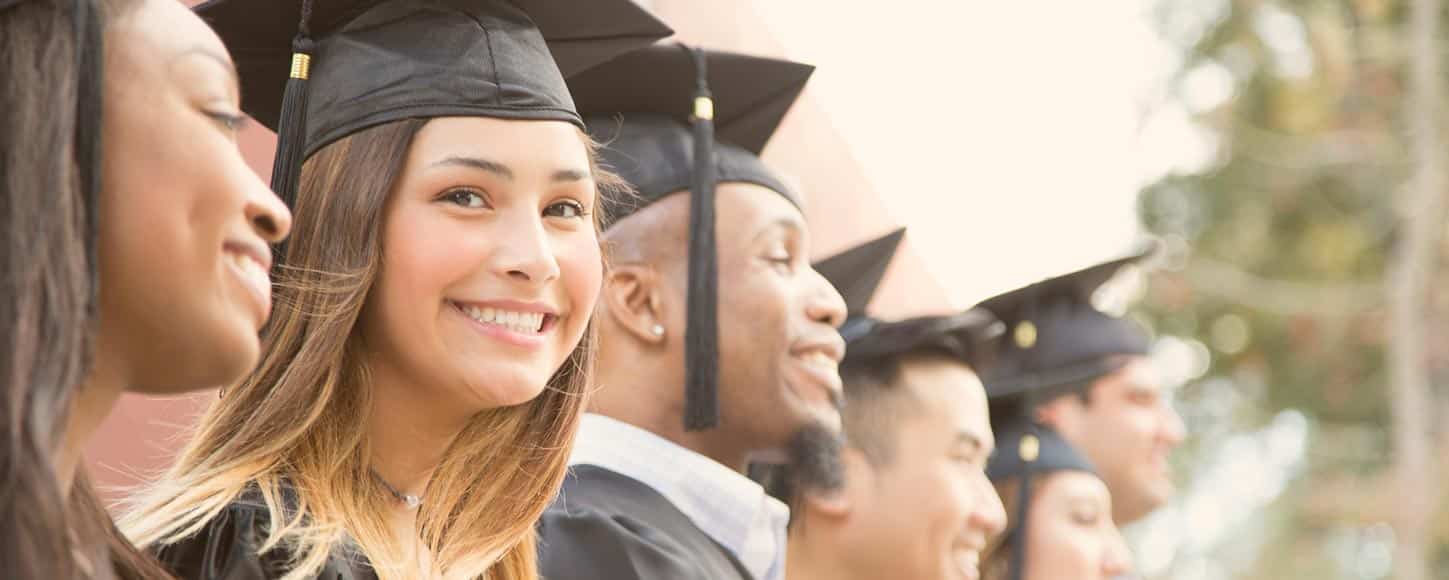 Once the last cap is tossed and commencement speech concluded, it's official: you have graduated. Congratulations! With degree in hand, you have a world of opportunity open to you, but you likely still have much to learn about how to manage your expenses and savings. What do you absolutely need to spend and where can you find opportunities to save? Here are the do's and don'ts of spending and how to save money after college.
1. DO decide on your living arrangements, and budget accordingly.
Depending on your living situation, your list of must-haves will vary greatly. Will you be staying with family for a while? Sharing a house or apartment with roommates? Are you planning to rent or buy on your own? Whatever option you choose, you will probably be responsible for one or more of the following expenses:
Rent or mortgage payments
Groceries
Furniture
Utilities
Storage
2. DO know what bills you're responsible for.
Even if you have already been paying some of your own bills, you might find yourself responsible for new charges or amounts, depending on your living situation. For example, some service providers, like cell phone carriers, offer discounted rates for college students. Once you graduate, these rates may increase. Here are some other bills to consider after graduating:
Cell phone
Cable and Internet
Health insurance
Taxes
Credit cards
Are you covered under a parent's health insurance plan? Are you sharing a credit card or will you open your own? These are a few of the questions to work out in the first days and weeks after graduation.
3. DON'T forget about your grace period.
If you took out Direct or Federal Stafford student loans to help pay for college, you likely have a six-month grace period before loan payments come due. Here are a few ways to use this time period to your advantage:
Create a student loan payment schedule
Reevaluate your budget and make adjustments, if needed
Decide whether you want to tap into your savings
4. DO calculate what you need to spend to land the job you want.
Applying for and landing your first job out of college can be stressful, but it's an exciting stage in building your independence. Whether it's the job of your dreams or the first stepping stone on the way there, you'll want to consider some of these costs as you start applying:
Resume and LinkedIn profile writing help
Professional wardrobe for interviewing and working
Transportation
Relocation costs, if needed
5. DON'T forget about a social life.
Leaving your college life behind shouldn't mean the end of your social life. It's important to enjoy your down time between work and new responsibilities, and there are plenty of ways to have fun after your college days are over without breaking the bank. Take advantage of discount days at the movie theater, split the restaurant bill with friends, carpool to events and seek out free activities in your area. Volunteering is another great way to meet new people and give back to the community at the same time.
6. DO cut out unused subscriptions.
One easy tip for how to save money after college is cut out excess spending, some of which you might not even know about. It's easy to forget about subscriptions and memberships that you signed up for in your dorm, but over time these can be a big drain on your budget. Here are some commonly overlooked charges:
Magazine subscriptions
Membership to a gym with no nearby locations
On-campus parking passes
7. DON'T make purchases you're not ready for.
Right out of college, you might have a long list of things you'd like to buy or do with your new income and freedom.  Before you make any big decisions, consider how these purchases could affect your ability to save both time and money.
Using this time of your life to travel can be a great idea, but understand that payment for your trip will need to come from other places in your budget. Getting a pet right after moving into your first apartment can teach you a lot about responsibility, but it can also cost you in time and vet bills. Prioritizing your big purchases after graduation will help set you on the right path to smart spending and saving.
8. DO open a savings account.
If you don't already have one, open a savings account and start setting aside some money for emergencies and the future. Saving a little at a time pays off down the road, from helping you buy your first home to giving you peace of mind if you are ever between jobs. Getting into the regular habit of saving money after college will serve you well throughout your life. If you're looking to set up an account, our team can help answer your questions.
With careful budgeting and planning, you can enjoy all that your post-graduation life has to offer; new independence, job opportunities on the horizon, and a lifetime of new experiences await. Balancing your spending and figuring out how to save money while you pay your first bills and student loans will set you on the path to a bright future.
Browse our most popular topics