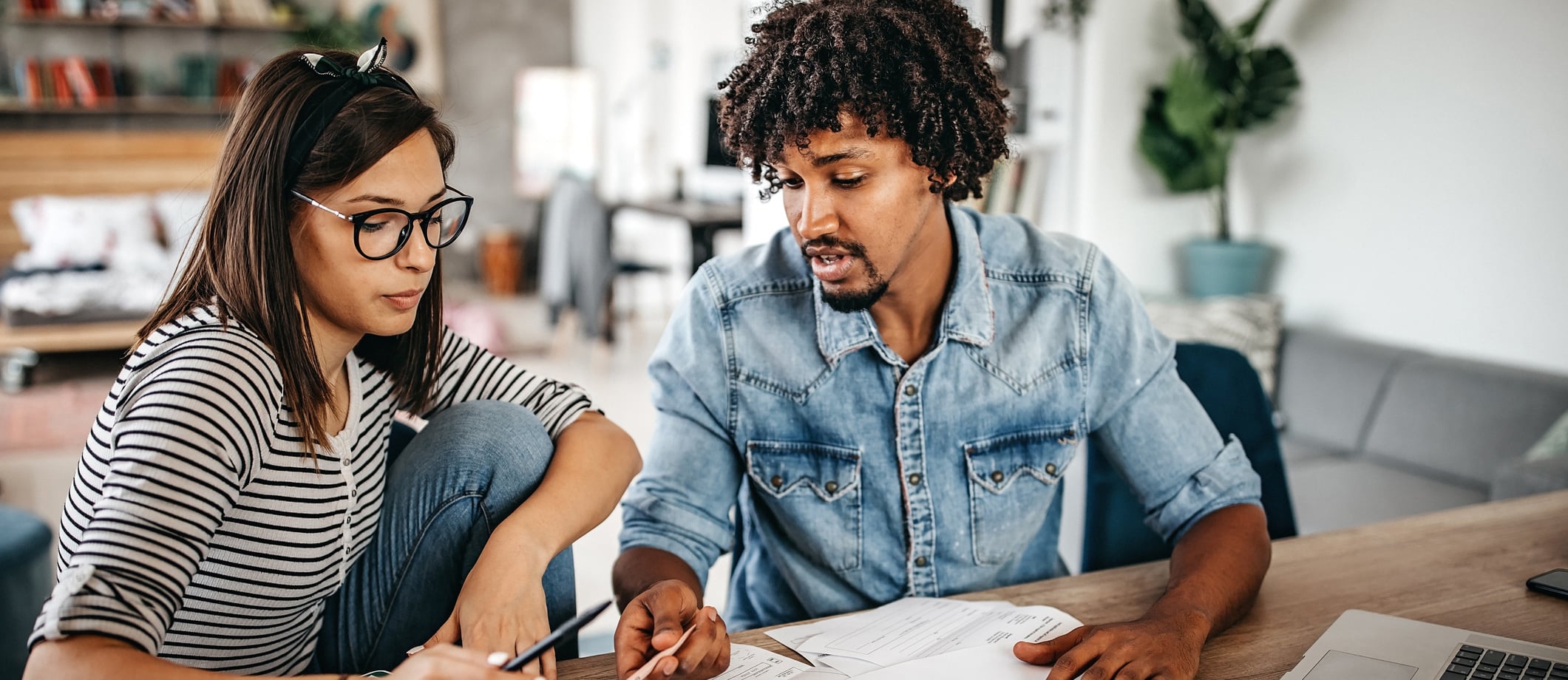 Written by Marlene Piche, SVP Branch and Business Banking
Creating a financial plan for you or your family is a great step in reaching your financial goals. However, it's not just something you make and forget about. Your financial journey is constantly evolving and changing, and therefore, your financial goals and spending habits should change along with it. That's why sitting down to go over your financial plan should be something you do at least once a year so you can set yourself up for continued economic success.
While everyone's plan will look a little different, here's what to look at when you give yourself a financial check-up:
Reexamine Your Budget & Spending Patterns
Creating a budget is a significant first step in taking control of your finances, but often our financial situation changes, whether it's a new job or a change in salary. On the other hand, sometimes new expenses pop up, or spending, in general, can get a little out of control. Therefore, taking a regular look at your spending habits and making changes to your budget plan is key to staying on track. See where you can cut back and make changes or where you can increase contributions to savings or investments. These regular tweaks can make all the difference in reaching your financial goals. To make this process even easier, you can use USB's Spending Insights within the USB Mobile App to help monitor your spending habits, so you can set goals and get on your path to financial fitness.
Check Your Credit Score
Having a healthy credit score is critical to helping you reach your financial goals when taking out loans and financing. Your credit score can be the difference between being approved or denied for a mortgage, an auto loan, or a personal loan, and getting a reasonable interest rate on top of it. Make it a point to check your credit score during your annual financial check-up. If it's good, it means you're on the right path, but if it could be improved, now is the time to change some of your spending habits to improve your score.
Reevaluate Your Debt
Whether it's from credit card spending or student loans, a financial goal for many Americans is to pay down debt, so it's good to check on what you owe and make some changes to reach that goal. Pay close attention to the interest rate on each credit card or loan you have.  A good rule of thumb is to pay off credit cards/loans with the highest interest rates first. If possible, try to increase the amount you pay monthly as paying more than the minimum amount due will help to reduce your debt faster. Or perhaps your debt has increased and it's time to consider something like a consolidation loan to better manage paying it off. All of these are good tactics to consider as you review the latest numbers to make some positive changes toward becoming debt free.
Review Retirement & Investment Accounts
Saving for retirement is crucial for a stable financial future, and yet it remains a top challenge especially for the younger generations. During your check up, check in on your 401K or IRA accounts to see how they're doing. Perhaps you can increase your regular contributions to these accounts or have a financial adviser take a look to help you move some money around. Or maybe you'd like to open a new IRA to add to your portfolio.
Check-in on Insurance Coverage
Investing in insurance can help you financially if the worst were to happen, so make sure you take the time to reevaluate your various policies including life and auto, or home or renters insurances. Maybe there are different policies to consider that are not only more affordable but are also a better fit for you and your family. Switching to a better policy can certainly help you in the long run.
Adapt Your Financial Goals
Finally, once you've taken a look at all the numbers, your last step during your financial check up is to make adjustments to or create new goals to work toward. A lot can change in a year, and the key is to continuously adapt and change your spending and savings habits to best reach those goals. And don't forget to mark your calendar to schedule your next financial check up!
Start your financial wellness journey by talking with one of our trusted advisors. To schedule an appointment, call 866.872.1866 or visit unionsavings.com for more information.
Browse our most popular topics