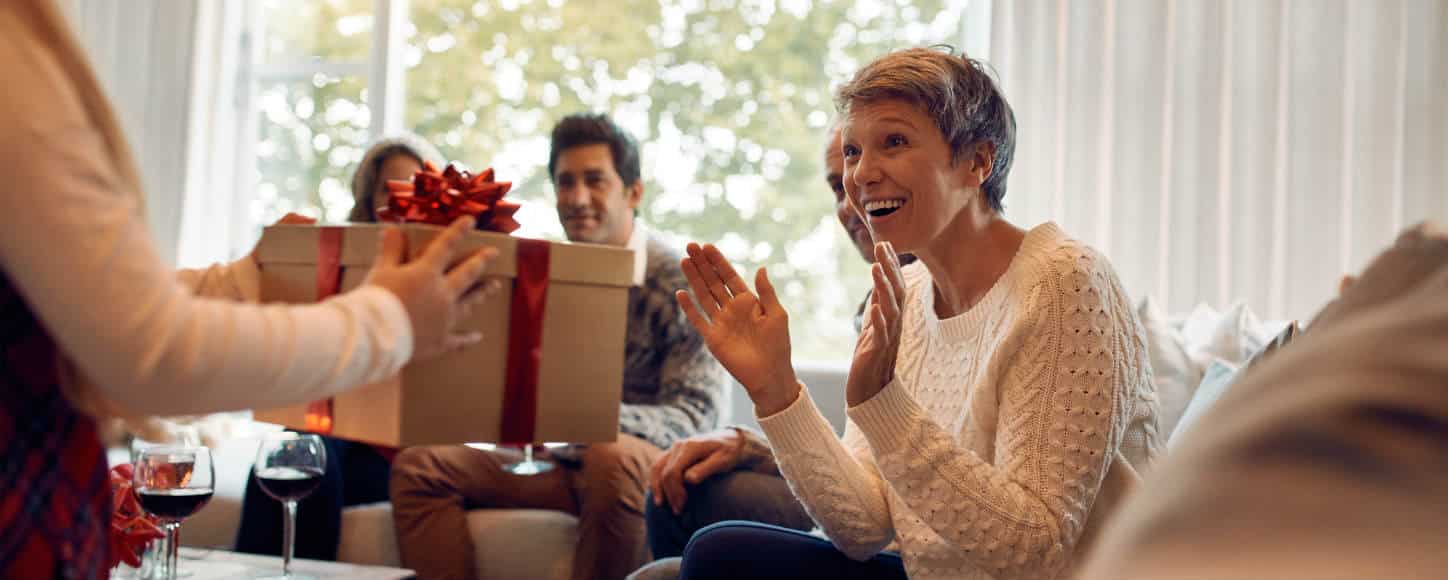 You spend weeks and even months planning your holiday shopping budget and hunting down the perfect gifts for loved ones. If you find yourself wishing that the most magical time of the year and your holiday shopping budget would stretch just a little further, consider adding one of these 5 creative affordable gift ideas to your last-minute shopping list.
Keep the excitement going with a subscription service.
From meal preparation boxes to beard grooming kits, there is a subscription service for virtually every interest you can imagine – and on almost any budget. Many of these services allow you to sign up for a one-time box, a three-month delivery or a full year subscription. It's literally the gift that keeps on giving, keeping your recipient guessing what will come next. Wondering what to do for the kids on your list? Sign them up for a book of the month subscription to help foster the love of reading all year long.
Give them a taste of the holidays anytime.
Do you have someone on your list who loves to bake? Fill mason jars with all the dry ingredients they'll need to replicate your favorite recipes. You can use ingredients from your own pantry and pair the jar with a hand-written recipe and instruction card. It's a thoughtful way to share something you both enjoy without breaking your holiday budget.
Offer a helping hand to the person who does it all.
We all have someone on our holiday shopping list who goes above and beyond at home, on the job or in the community. Help them make their long to-do list a little easier with a gift certificate for house cleaning, car detailing or a food delivery or ride sharing service. Checking an item off their list can help someone who gives so much to others find a little time for themselves.
Sign them up for a class.
Is someone on your list trying to learn a new skill? Sign them up for a class to help them explore their passions. Whether it's a photography course so they can master their new camera or a winemaking class at the local vineyard, a class can be a great way to unwind and have fun. Better yet, sign yourself up for the class, too and share the experience together.
Get involved with a cause they care about.
Showing support for a cause or organization someone cares about can be a very meaningful gift. There are many ways that you can help out, from making a monetary contribution in someone's name to giving them a list of items you plan to donate. You may also consider pledging a few hours to volunteer alongside the person on your list, creating memories that will last for years to come.
As you get ready for Black Friday, Small Business Saturday and Cyber Monday in a few weeks, take some time to consider these creative holiday gift ideas. For more ways to help you stretch your holiday shopping budget this year, visit our FutureTrack blog.
Browse our most popular topics