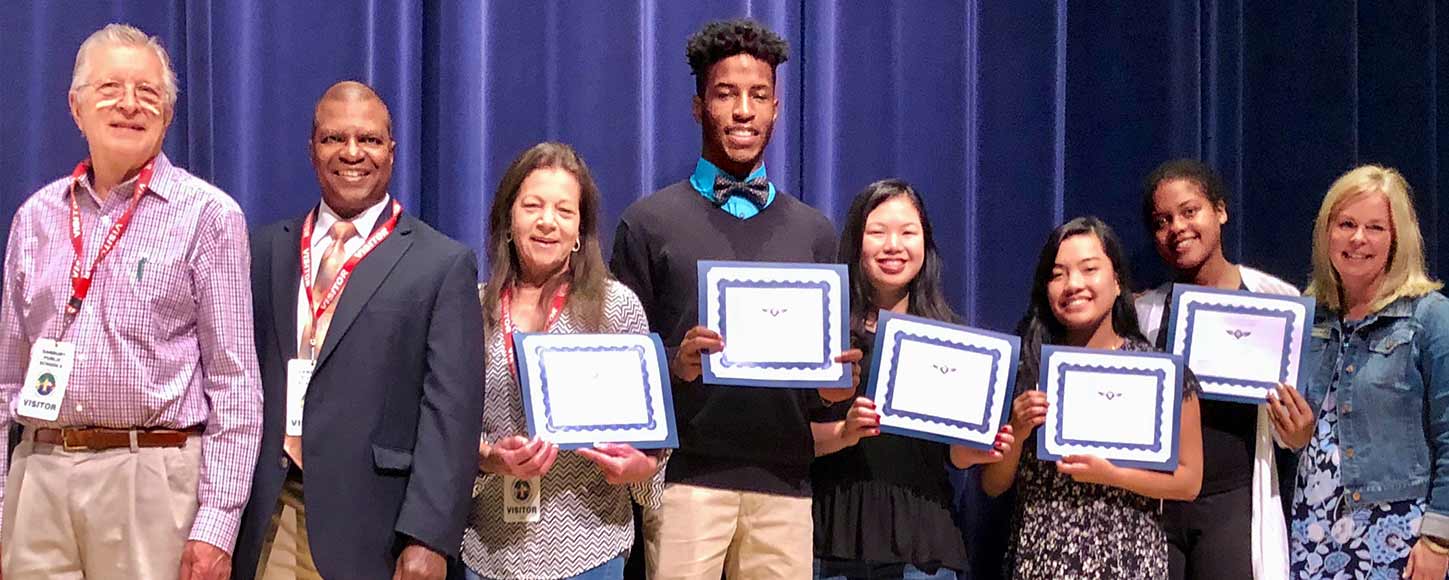 Your neighborhood and surrounding community are big parts of what make where you live special and unique. They may have even been high on your house hunting checklist when deciding what town was right for you. As a member of your community, you have the opportunity to support it in a variety of ways.
Find ways to volunteer in your community.
No matter where you live, there will always be people and causes in need of helping hands. From the local animal shelter looking for volunteer dog walkers to the town watershed in need of a cleanup crew, if you have a specific interest or skill, there is probably an organization near you that could benefit from it.
Finding these ways to volunteer is often simple. If you are out and about, stop by town hall, the library or local chamber of commerce where you'll likely find requests for volunteers posted. To search from the comforts of home, try visiting your town's website or Facebook page, or visit a site like VolunteerMatch and enter your location and the causes you care about most. Finding an organization, cause or even a single person or family who needs your help has never been easier.
Be sure to choose ways to volunteer that best fit your life and schedule. If you only have a few hours to spare every month, look for a cause that attracts lots of other volunteers so you won't feel pressured to overcommit. There are also great opportunities out there to get your whole family involved with volunteer roles for all ages and abilities. If you want to help, you can bet there's a cause for you.
Become an advocate.
In addition to volunteers, many organizations can benefit from word of mouth. Becoming an advocate is a simple yet impactful way to help an organization reach potential supporters, donors and volunteers who may otherwise not know about the cause. You may also be able to get your employer involved, whether through sending emails to colleagues or posting fundraiser events in common areas. Non-profit organizations without a dedicated social media manager often don't have the time or expertise to dedicate to promotion. Sometimes simply sharing a post or tagging a friend can help get the word out.
Patron businesses with social responsibility initiatives.
Even if your schedule doesn't allow for extra activities, you can still give back in your community by shopping at businesses that follow social responsibility initiatives. These may include restaurants that host charity nights, hardware stores that donate supplies to building homes for neighbors in need or dental offices that offer cleanings to low income families. Your patronage to these businesses gives you the chance to participate and support causes that are important to you. Many of our business customers are involved with great causes in their communities, and we proudly support local elementary schools by donating school supplies through our own USB Teachers' Closet. "Union Savings Bank is passionate about giving back and the importance of education in our local communities," says Michele Bonvicini, Director of Community Relations for Union Savings Bank. "It's an honor to support the teachers in our local elementary schools to make sure the children have the tools they need to succeed." If you'd like to see which businesses near you partner with charities or local causes, contact your chamber of commerce.
Supporting the community you live in has never been easier. There are ways to give back to local non-profits and causes that range from active volunteerism to simply shopping at socially responsible businesses. If you are interested in ways to help out or volunteer in your community, you can be sure there's an organization that's looking for you. To learn more about how Union Savings Bank supports our local communities, visit our website. If you are looking for something to get involved with, we ask that you consider donating supplies to our USB Teachers' Closet drive through August 31, 2018.
Browse our most popular topics