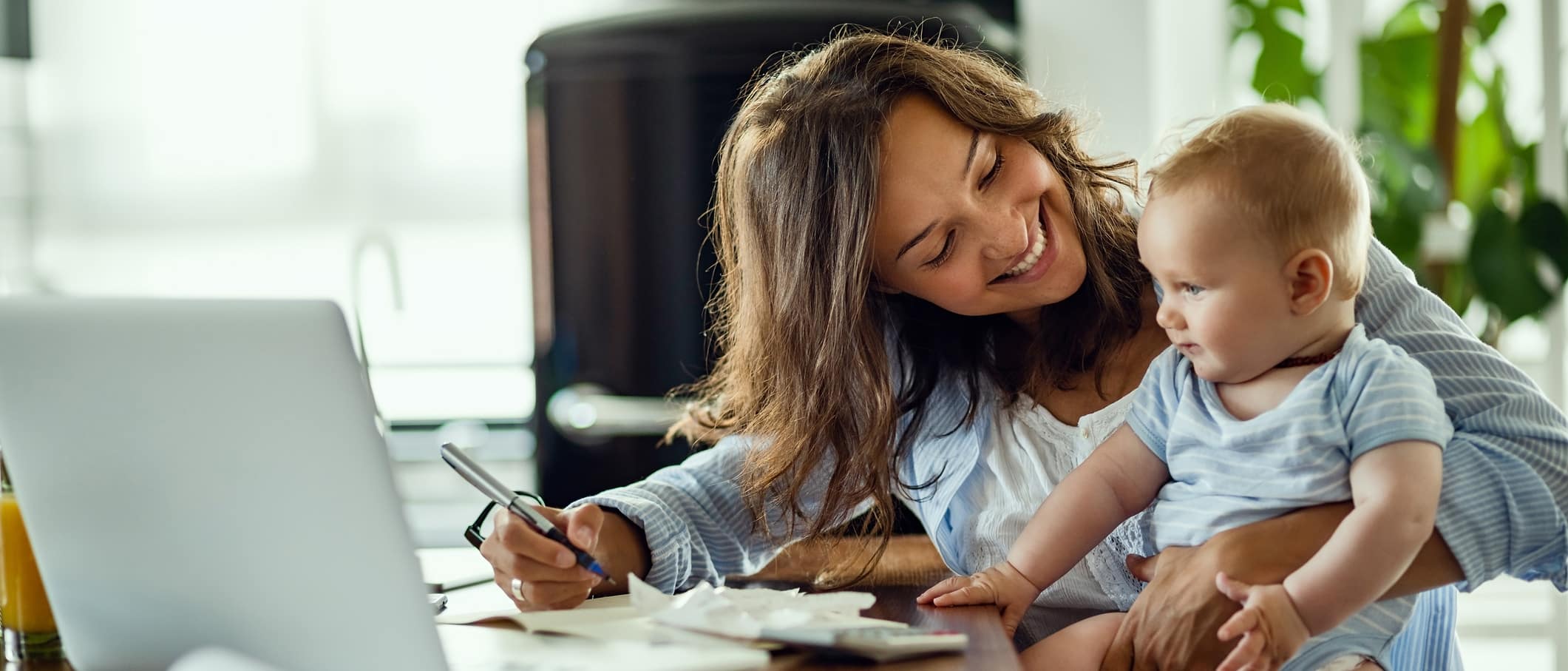 The start of a new year is the perfect time to set new financial goals for yourself and your family. Whether it's to start an emergency fund or save for retirement, reaching any goal can often be tied back to staying on budget month to month. The good news is, Americans are budgeting more than ever with an estimated 80% reporting that they set a budget in 2021.
If you don't know where to start or are looking for new strategies to help you stay on budget in the new year, check out our top tips to staying on track.
Monitor Your Monthly Cash Flow
Simply put, you can't create a budget or stay on track without knowing how much cash is coming in and out of your bank accounts each month. To do this, add up all your income during a typical month (inflow) and compare it to everything you spend on in a month (outflow). If your cash outflow is close to or exceeds your inflow, you might want to reexamine your spending habits. You want to have room to not only pay for necessities, but also enough to regularly put into savings.
Track Your Spending by Category
Whether it's dining out, shopping, or entertainment, we all have areas we probably spend too much on each month. One way to help reign in your spending is to set a budget for and track each spending category. Most essentials (rent, utilities, car payments, insurance, etc.) will stay the same month to month. After that you get a better idea of how to limit your spending on everything else. One thing to keep in mind is think about what's important to you. If you enjoy going to restaurants, set an ideal budget for that and then try to cut back on groceries. If you want to save for your next vacation, perhaps you cut back on week-to-week entertainment.
Keep an Eye on Reoccurring Expenses
Reoccurring automatic purchases, like a streaming service or monthly subscription, can be both a blessing and a curse. On one hand, you don't have to worry about making a manual monthly payment for a service you use. But on the other hand, these expenses are easily forgotten about and can really add up. Regularly reviewing your monthly or annual subscriptions can result in real savings. You might find an opportunity to cancel a service you don't really use any more or discover you've been paying for a service you forgot to cancel after a free trial (we've all been there!).
Conclusion
At the end of the day, finding new ways to save and reach your financial goals comes down to tracking your spending and staying on budget; and using a tool like USB's Spending Insights can make these processes even easier. In fact, you can implement all of these strategies (monitoring your cash flow, tracking you spending and monitoring reoccurring expenses) all in the USB Mobile App with Spending Insights. Download the app today to get started.
Learn more about Spending Insights here. You can also stop by any of our branches and speak with a friendly, knowledgeable banker to help you start a savings and budgeting plan today – find a branch.
Browse our most popular topics