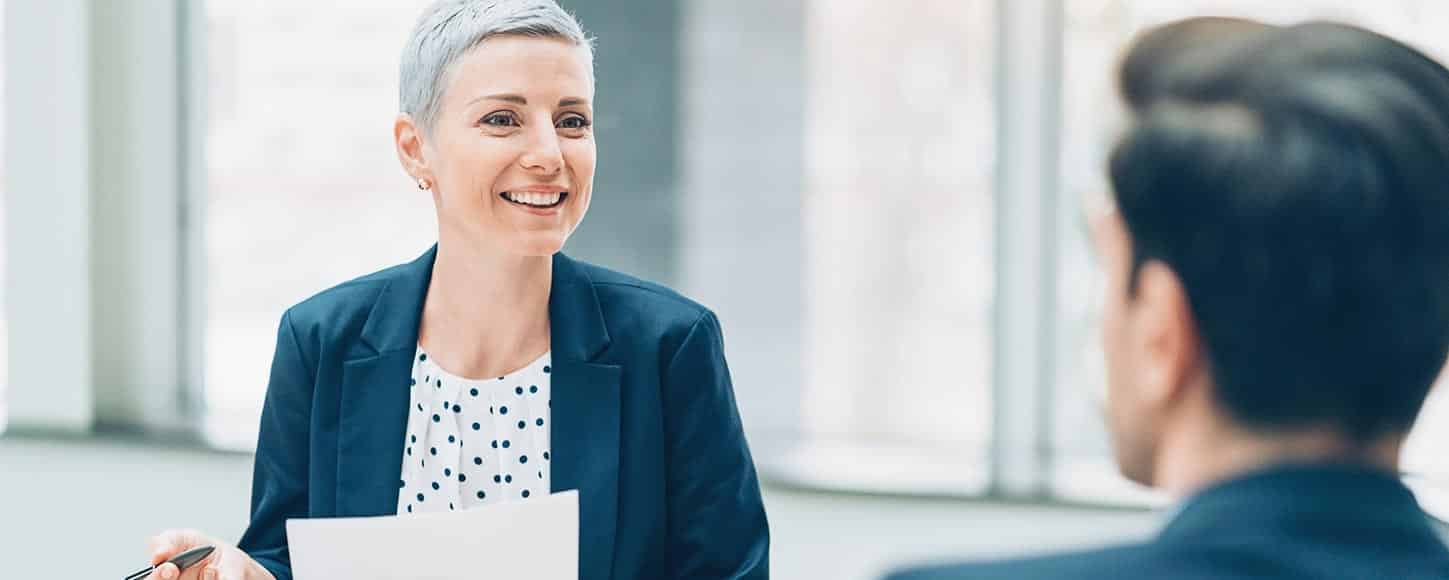 When it comes to building up your savings, there are several strategies to consider implementing to reach your financial goals as quickly and efficiently as possible. While opening and regularly contributing to a savings account is a good start, another great savings tool you may not have considered is a Certificate of Deposit (or CDs).
Here to answer all of your questions about opening a CD is Marlene Piche, Senior Vice President & Head of Branch Banking at Union Savings Bank. After working in banking for more than 30 years, Marlene has helped countless USB customers reach their savings goals. Here's what customers often ask Marlene and our other financial experts when they want to open a CD:

Q: What exactly is a CD, and how does it work?
Marlene: Essentially, you can think of a CD as a special type of savings account where the goal is to put away money for a specific time, also called a term, while earning a higher interest rate than a typical savings account. A term for a CD can vary, but it can be as short as a few months or as long as a few years. Typically the longer the term, the higher the interest rate. The catch is, once you put money into a CD, you cannot access those funds until it reaches full maturity without paying a penalty.

Q: What are the benefits of opening a CD?
Marlene: Along with higher yields than a standard savings account, CDs are considered less risky than investing in other areas, like the stock market. They also typically don't include a monthly service charge. Because of this, CDs are considered to be a low-risk way to grow your savings. In my opinion, they're a great tool to help you reach your long-term savings goals, like saving for a down payment on a home or putting away money for higher education.

Q: When's the best time to open a CD?
Marlene: Any time, really! It would be best if you started with some significant savings as many banks require a minimum opening balance, such as $1,000. I would also ask yourself if you can genuinely temporarily part with whatever amount you decide to put into a CD for the length of the term you're considering, as you want to avoid paying that penalty if you need to take out funds early. If you have plenty of savings to keep on hand while putting some away for a few months or years, it's a great time to consider a CD.
Knowing exactly how much you can put away while also having a savings goal in mind might help decide what CD or interest rate is suitable for you and your needs. Don't forget the more you can put away at a longer time, the higher the yield you'll make at the end of your term.

Q: How do I open a CD?
Marlene: Almost all banks, including Union Savings Bank, offer CDs. It's important to know that CD terms and interest rates vary depending on the financial institution, and the latter can fluctuate depending on the current market. Therefore, it's essential to shop around for the right CD term and rate for you and your needs. Also, be on the lookout for or ask about any special promotions your bank may be offering to get the right deal.
To open a CD at USB, visit any one of our branches or head to our website. We just added the ability to open up a CD with us online to make the process even easier.
Browse our most popular topics