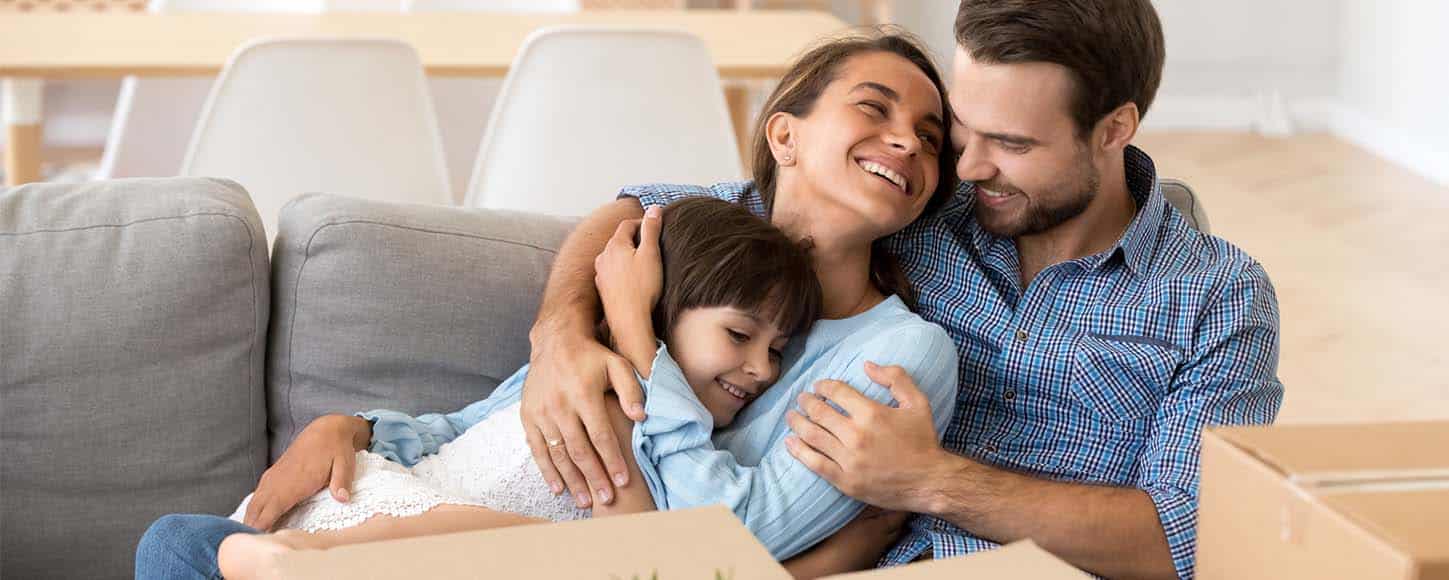 Buying your first home  is a significant personal and financial accomplishment. And while there are many fun and exciting changes to your life that come with this milestone, there are also critical plans and adjustments you need to make regarding your finances that you should attend to in those initial days and weeks in your new home.
So after you pop the champagne and begin the process of unpacking, make sure you and your family take the time to tackle these key financial steps to set yourself up for success as a new homeowner.
1. Adjust your household budget
A new mortgage comes with a lot of responsibility, and this additional monthly cost may have a major impact on your overall household budget. While you likely considered this before closing on your home, don't forget to sit down and review all the new costs that go along with owning a home and make any necessary adjustments to your budget. While you're at it, make sure you've set up automatic payments for your mortgage and other bills so you never miss a payment.
2. Set up utilities
Right away, you'll want to put all your household utilities in your name. The essentials include electricity, water, cable & internet, gas, oil, and garbage pickup. If you've moved to an entirely new area, do some research online, ask around for the best services and providers, and don't forget to ask about new customer deals or promotions. If you can, set up automatic payments for your utilities as well.
3. Change your mailing address
Take the time to forward any mail sent to your previous home and update your mailing address on file with work, insurance, your bank, credit cards, etc. You don't want to miss any important bills or documents that may require your immediate attention.
4. Purchase the essentials first
Chances are, moving into your first home means you've moved into a larger space, and filling that space may feel overwhelming. Start with the essentials such as seating, lighting, and appliances so you can live comfortably in your home as soon as possible. Don't forget supplies and tools for home maintenance, everything from light bulbs to a lawnmower. Décor and other non-essentials can always come later.
5. Prioritize projects and repairs
Whether it's giving the walls a fresh coat of paint or planning a complete remodel, everyone wants to put their stamp on their new home. But after making such a large purchase, it might not make financial sense to try to do everything at once. So instead, make a list of all the upgrades, projects, and repairs, and compare it to your current budget and savings. Then, prioritize these tasks based on need or affordability and create a savings plan for the stuff that can wait.
6. Save for emergencies
Your savings have likely taken a hit after closing on a home. Moving forward, you should prioritize rebuilding your emergency savings , especially since owning a home often means having to pay for the unexpected, such as issues with plumbing or weather-related damage. In addition, take another look at your home inspection to get a better idea of what could come up in the next few years, whether it's an older water heater that could break or an older roof that may need replacing.
7. Organize and secure essential documents
Organization is key to staying on top of your finances, so don't forget to keep track of all your mortgage-related paperwork, bills, and tax forms. Buy a few folders, as well as a small lockable filing cabinet, lockbox, or safe to keep all your documents secure in case of a robbery or fire. Plus, you'll always be able to locate these files in case you need them.
8. Create a seasonal maintenance plan
Regular home maintenance means a lot of extra work, but it can save you money and keep your family safe in the long run. Research and develop a seasonable or month-to-month plan to tackle regular cleaning and repairs of appliances and other things around your home. This includes everything from replacing fire alarm batteries and cleaning your dishwasher filter to inspecting your roof and windows and even the trees around your house
9. Program your thermostat
Investing in a digital thermostat and programming it to make adjustments throughout the day in different zones of your home can help keep energy costs low while keeping your family comfortable. Don't forget to consider the changing seasons in your region and plan accordingly.
10. Create new green habits
Along with saving the planet, one of the benefits of being environmentally friendly at home is that you can save some money; and buying a new home is a great motivator to kickstart new green habits. You can do some easy things such as start recycling and composting, switch to energy-efficient light bulbs, set timers on your lights, lower your water heater temperature, and buy old furniture instead of new.
11. Don't forget to celebrate
While homeownership requires a lot of responsibility and extra work, don't forget to celebrate this fantastic accomplishment! Once you've settled in and tackled everything on your new homeowner's to-do list, treat you and your family to a nice dinner or throw yourself a housewarming party. It's just as important to recognize and reward yourself for taking the next important step on your financial journey.
First time in the market for a home? We have a very unique first time home buyer plan that includes no application fee, no PMI with 10.1% down, discounted rates and more. Visit our mortgage website or give our Union Savings Bank mortgage team a call to discuss your options.
Browse our most popular topics