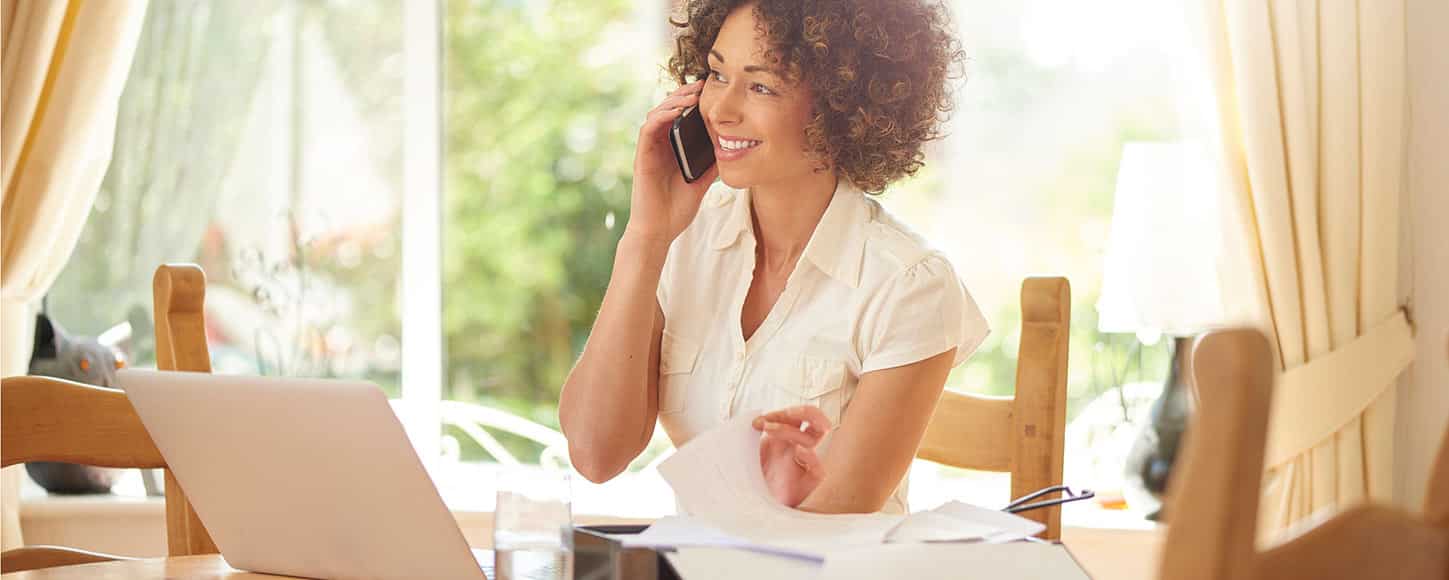 One of the first steps to buying a home is understanding how much you can afford for a down payment, then monthly toward your mortgage. At its core, a mortgage is a loan that you use to purchase a home. But like most other purchases, there are several ways to approach your mortgage so that it works best for you.
Deciding on your down payment
While you won't be applying for a mortgage until you have an accepted offer on the house that you want to buy, you should have an idea of how much you can afford. In order to do that you want to be pre-qualified by a lender. Establishing this range will also help you decide how much you can afford for a down payment, which is the percentage of the home's value that you will pay up front. Typically a down payment of 20 percent (or more) is ideal, but you can determine how much you are willing and able to put down. Remember, the more you put down, the less you will pay in monthly mortgage payments. Putting down less than 20 percent also necessitates private mortgage insurance (PMI) – unless you are a first-time home buyer coming to Union Savings Bank for your mortgage. Our First-Time Home Buyers program* requires just 10.10 percent down without the need to pay PMI.
Choosing a term
The term of your mortgage indicates how much time you have to pay the loan back to your lender. Thirty-year mortgages are very common, but you can also accelerate your payment schedule to 20 or even 15 years. The shorter your term, the higher your monthly mortgage payments will be.
Fixed Rate or Variable Rate?
Another decision you'll need to make about your mortgage is whether a fixed rate or a variable rate is the right fit for you. While their names are fairly straightforward, you will want to weigh your options carefully.
Fixed-rate mortgages are typically simpler overall, offering one consistent interest rate over the lifespan of your loan. A fixed-rate mortgage makes it easier to calculate how much you will be spending month to month, especially if you currently have or will have other payments like car or education loans.
Variable-rate mortgages (or adjustable-rate mortgages) offer flexibility, especially for buyers who know that their stay in a property is not long term. While not fixed, many of the ARM programs do offer an initial period of fixed rates such as 3/1, 5/1 and 7/1 followed by rates that can fluctuate up to a certain amount. Variable-rate mortgages have their advantages, but they are not for everyone. Make sure you fully understand the calculations and the risks involved before choosing this option.
What other costs are involved?
In addition to monthly mortgage payments, you should take some other costs into consideration when deciding how much house you can afford. These costs can include, but are not limited to, home insurance, real estate taxes, common charges/association fees if applicable as well as other closing costs and PMI, depending on your down payment.
As you will find throughout the course of searching for your home, taking out a mortgage and making the purchase, buying a house is not a one-size-fits-all process. Location, market activity and events happening in your own life can influence how you approach buying a home. Taking a step back from what can be an emotional and, at times stressful process can help you envision what kind of home you can afford, making the search and purchase as smooth as possible.
Meeting with a mortgage specialist is another way to help the process along, and offer peace of mind when making your decisions. At Union Savings Bank, our team of mortgage specialists can sit down with you to review your options and help you on your way to finding the perfect home. Contact us for more information, and happy house hunting.
*Some restrictions apply. Call our Mortgage Team at 203.830.4800 to learn more.
Browse our most popular topics