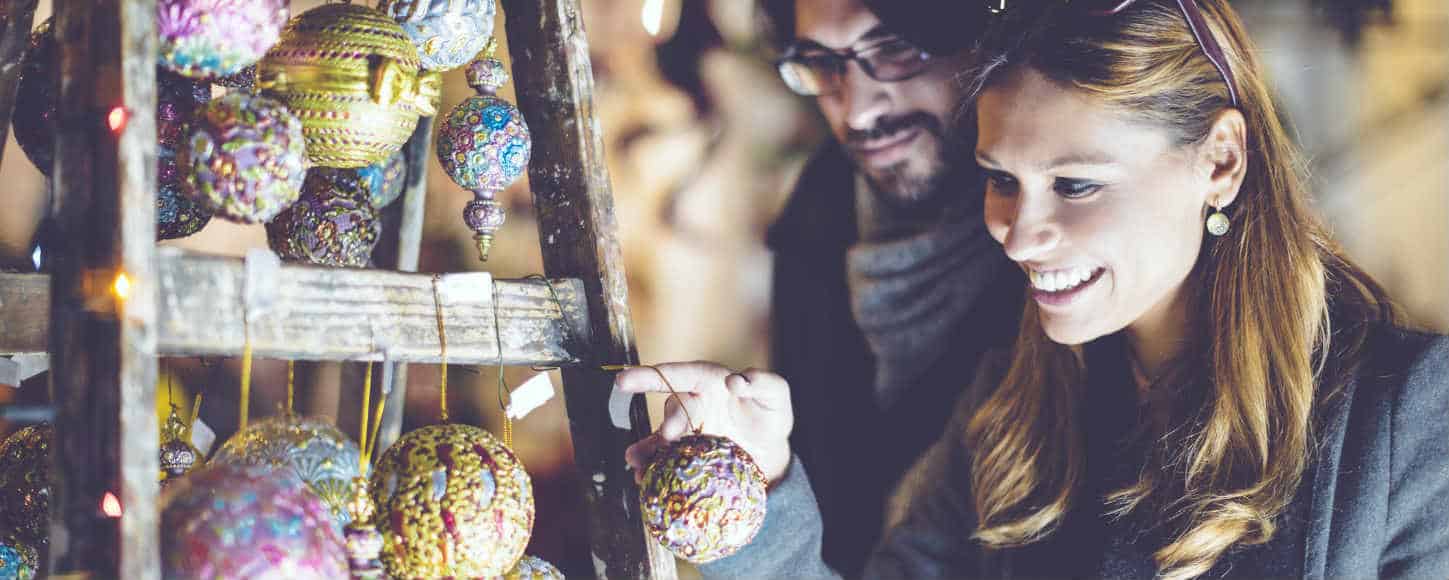 Heading into the holiday season, store shelves are lined with fun and festive décor that could rival the most elite interior design magazines – often with price tags to match. But getting into the holiday spirit doesn't have to send you into holiday debt. Try these 3 creative ideas for finding holiday inspiration without busting your holiday budget.
Check Second-Hand Shops
A good place to start looking for holiday décor is your local second-hand shop. As people move, get married or change up their holiday style, second-hand stores often receive boxes filled with consolidated and unwanted holiday decorations. While you may not find a matching pair of jack-o-lanterns or full set of festive dishware, you will likely unearth pieces you couldn't find anywhere else to create a truly unique holiday display without sending yourself into holiday debt. Tag sales can also reveal great finds while estate sales and antique shops can help you capture the style of a specific era.
Hold a Decoration Exchange
Does the thought of retrieving your decorations from storage bring on a sense of dread rather than the holiday spirit? Before you throw your collection away, consider organizing a decoration exchange in your neighborhood. Neighbors, family and friends can bring their own unwanted decorations and swap for something "new." At a time of the year when most holiday budgets are dedicated to gifts and travel, you may find that people jump at the chance to refresh their holiday trimmings. And as an added bonus, your once treasured decorations will find a new home rather than a landfill.
Don't Wait to Stock Up for Next Year
Once the holidays have come and gone and we have ushered in the New Year, you may be ready to send your decorations back into storage. Before you do, take another look through store shelves where you'll likely find holiday trimmings reduced to a fraction of their original prices. These end of season sales often produce the best discounts of the year, so stock up before stores make room for the next holiday. Not only will you have new decorations to look forward to as the holidays approach in 2019 but you'll also have more of your holiday budget to put toward gifts and travel.
The most wonderful time of the year can often be an expensive one, but with these creative cost-saving ideas, you can avoid putting yourself into holiday debt while enjoying all the season has to offer. For more holiday budgeting tips, visit the FutureTrack Blog.
Browse our most popular topics