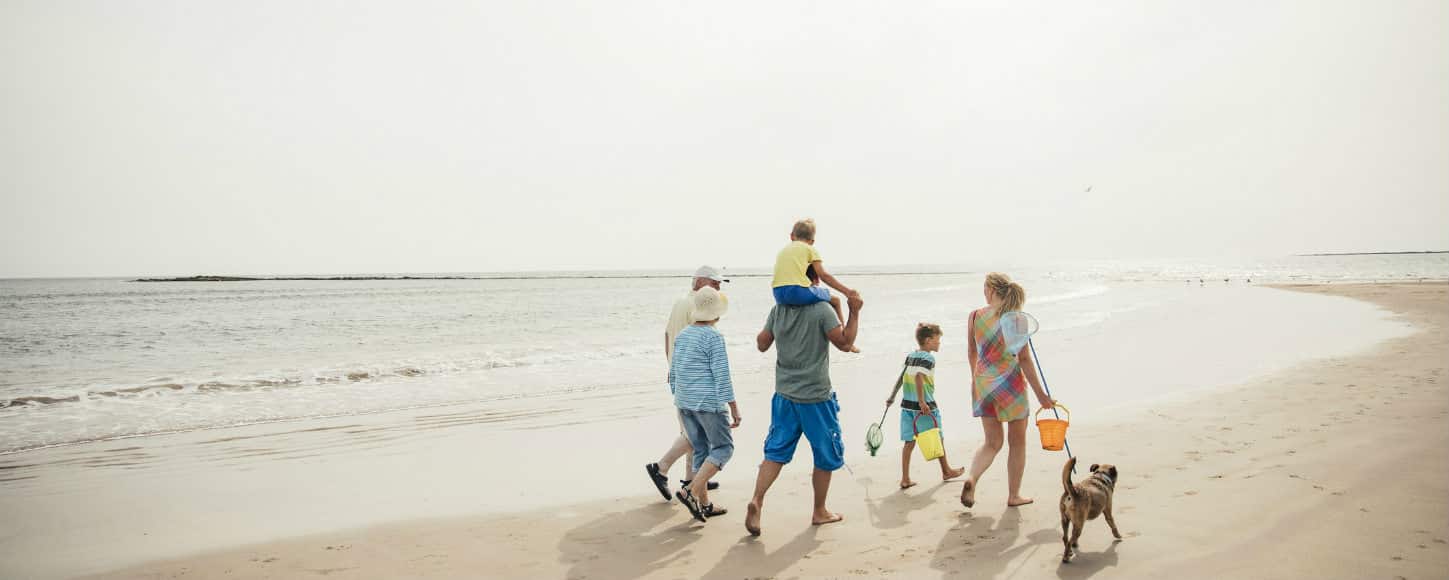 There's more to today's family reunions than getting relatives together at a local campground or hosting a holiday meal. Complex family structures, geographic separation, limited leisure time, demands of different life stages and individual financial constraints all make planning a challenge. Yet, reconnecting and making memories with family – and today that often means your network of friends as well – is an experience that most of us crave on a regular basis.
Whether you're an empty nester who has the time to map out a get-together with far-flung kids and grandchildren or single and mapping out your next opportunity to gather with global friends, here are three ideas for creating an experience that everyone will remember:
Make it a Milestone Event. Celebrating a big birthday or another significant personal milestone? Throw your own party and give yourself the gift of spending time with everyone you love – and, if you're able to afford it, foot the bill. Whether you rent a large oceanfront vacation home, host everyone on a cruise, reserve a block of rooms at a favorite resort or sign everyone up for an unforgettable travel experience, make it a desirable location and destination and you'll have plenty of takers. Your reward? Priceless time with the people who've shaped your life and with whom you share great memories and experiences. Your milestone event will ensure you'll have a fresh supply of both.
Take the Party on the Road.  Depending on your group size, rent a luxury Sprinter van from a company like Bandago or a full-size RV from a resource such as Cruise America. Road trips are perfect for bonding with family and friends, and riding in comfort and style will be much appreciated by all. And, if the get-together has to be at Aunt Jane's house this year, helping everyone get there might just be the most memorable experience of all.
Make a Contribution. The world is a much smaller place these days and chances are that your favorite people or family members are located on a different continent, not just in a different county.  Why not surprise everyone with a can't-miss reason to gather for the good of others? Shared experiences are the ties that bind, so research a cause that everyone can rally around and host your next get-together doing something that contributes to social change.
Buying experiences, not things, is one of the very best ways to achieve happiness, researchers repeatedly tell us. For example, Cornell psychology professor Thomas Gilovich has been studying the impact of experiential versus material purchases since 2003. In a Psychological Science article, Gilovich and colleagues wrote that spending money on experiences not only "provide[s] more enduring happiness" but also creates happiness while an experience is anticipated. What better gift to family and friends than giving them the gift of happiness?
Browse our most popular topics