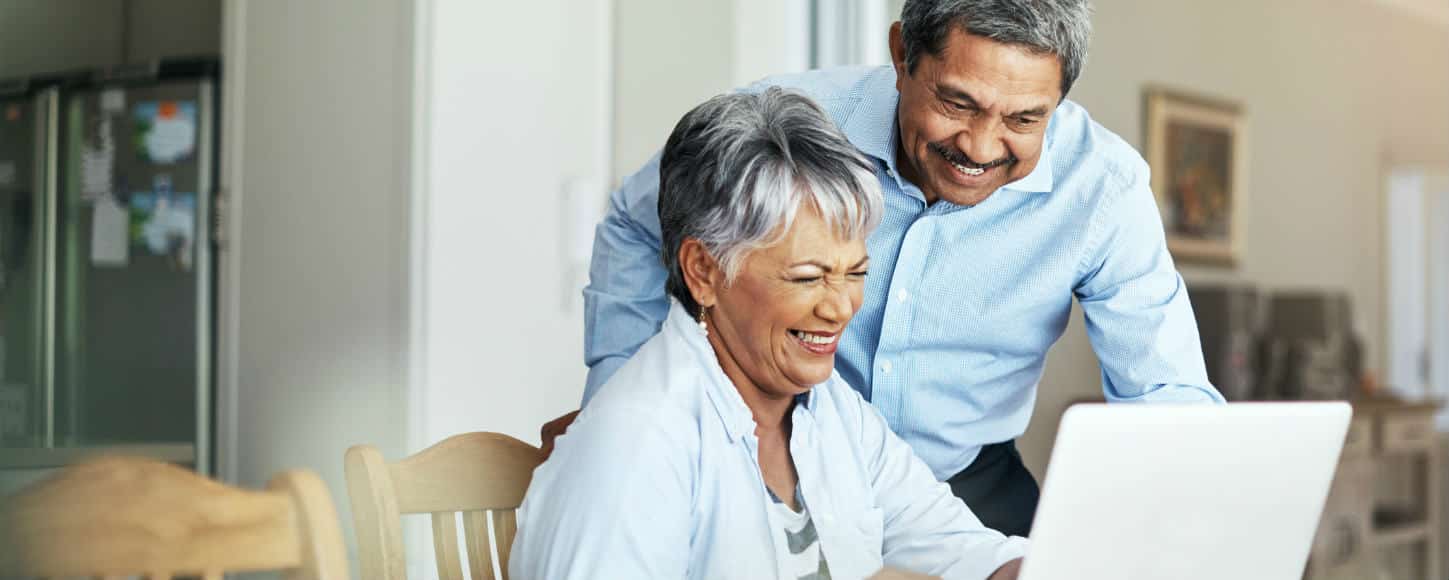 Celebrating your 50s brings with it many new milestones. Perhaps the kids in your life are getting ready to set out on their own, leaving you with an empty nest. Maybe you are beginning to plan home improvement and renovation projects that will make you fall in love with your forever home all over again. And if you are working in a job you enjoy, you may be feeling a mixture of anguish and excitement as you approach retirement age. But if the thought of retirement is a source of anxiety for you, don't panic. There is still time to prepare for the retirement you've dreamed about. These 5 steps can help you learn how to save for retirement in your 50s.
Take a closer look at your portfolio
You may be able to rattle off the complete list of your assets from property and vehicles to savings accounts and investments, but when is the last time you thoroughly reviewed your portfolio outside of tax preparation? If it's been a while, make an appointment to sit down with your adviser and discuss their suggestions for how to save for retirement in your 50s. This review should include any costs involved in your assets and investments, such as remaining mortgage payments on your home or maintenance costs for your boat. Forming this clear picture of your portfolio can help you spot any gaps that can be filled with strategic savings or investments in the near future.
Pay down your debt
One of the most important things you can do right now as you're saving for retirement in your 50s is pay down any debt from credit cards, student loans, and other sources. Not only will the interest on your remaining debts continue to accrue, but as you begin planning for the next stage of your life, this debt will sap away money you could be using to pay for healthcare, housing and more. Beginning with the highest interest first, start paying down your debt at every chance you get.
Go from empty nest to nest egg
When the kids in your life are ready to set out on their own, it's safe to assume a few tears will be shed (and they won't just be yours). You will also likely find that your household spending sheds a few dollars. Once you've turned those bedrooms into a new office and craft room, it's time to start shifting your monthly empty nest savings into your retirement savings account.
This change also means that it's time to rework your monthly and annual household budget. From changes to your grocery bills to fewer phone lines to cover, you may find that how to save for retirement in your 50s comes in unexpected ways.
Increase 401k contribution to the max
Contributing the maximum amount allowed to your employer 401k is a critical step in how to save for retirement in your 50s. Putting this money away now, tax-free, can help bring you closer to your retirement goals. The maximum contribution limit for 2019 is $19,000, and if allowed by your 401k plan, you can also contribute a catch-up amount of $6,000 this year if you're 50 or older. If you can incorporate these contributions into your budget, you can put yourself $25,000 closer to your retirement goals.
Remember that if you have an IRA, you can now make an annual contribution of $6,000, increased for the first time since 2013, as well as a catch-up contribution of $1,000.
Planning for the future
Even if your retirement is still a decade away or more, now is a good time to start thinking about and planning for your future. What does your ideal retirement look like? Will you continue to live in your current house or downsize somewhere locally? Are you thinking about moving closer to family or perhaps someplace warmer? No matter how concrete your plans are right now, forming a rough draft of your future will help you decide how to save for retirement in your 50s. Also keep in mind that many of the popular active lifestyle communities have waiting lists that are years long, so if this sounds like something you may want to explore, consider adding your name earlier rather than later.
Another key component of how to save for retirement in your 50s is making plans to cover health care costs in retirement. While no one has a crystal ball, you can assume that you will continue to care for your health and may have more requirements as you age. If you currently have a high deductible health insurance plan through your employer or a spouse's and have been making health savings account contributions over the years, you already have a great start.
Your fifties are filled with new milestones and opportunities for newfound financial freedom. Setting yourself on the right path to retirement doesn't have to be a source of anxiety. The secret to how to save for retirement in your 50s is simply to start now. If you're ready to take the next step, make your complimentary goal planning session with our FutureTrack team today.
Browse our most popular topics