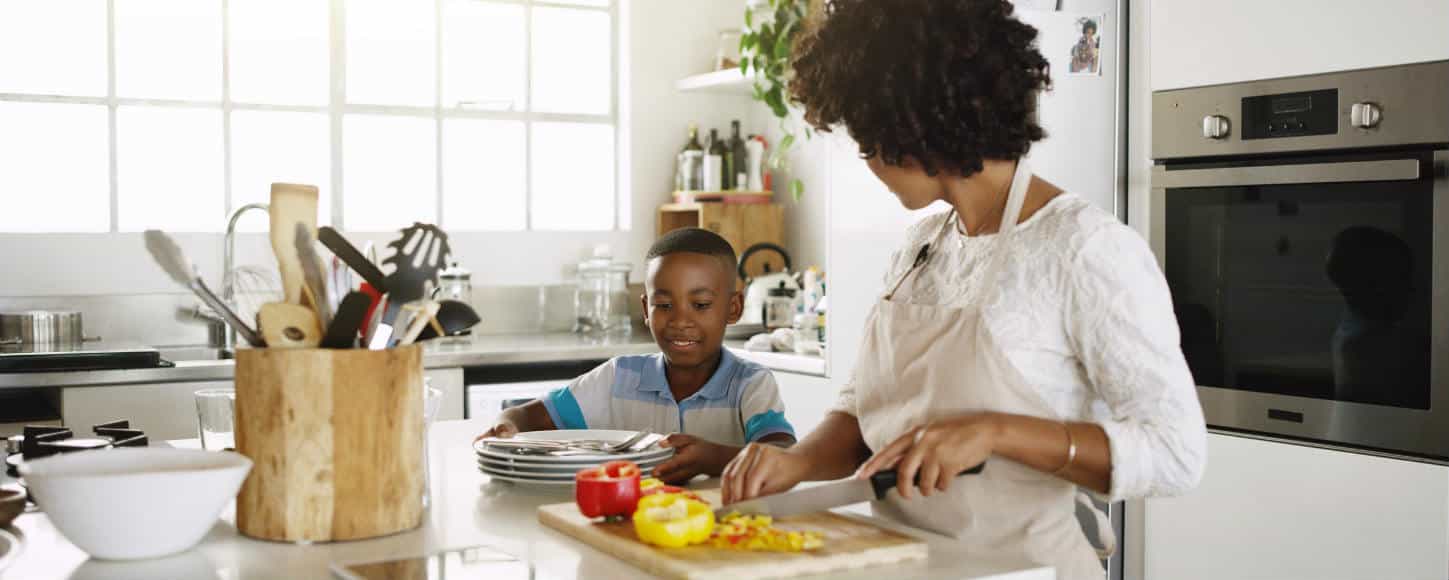 Meal planning is a top tool for nutritionists and workout aficionados alike. But did you know that meal planning can also be the recipe for a healthy household budget? In the U.S., we waste up to 40 percent of harvested food annually. Environmental ramifications aside, this is a lot of hard-earned income being tossed in the garbage. If you're looking to keep more money in your wallet and less food in the trash, then weekly meal planning is the right move for you. Here are 4 steps to get you started.
Consider the meals that you won't eat at home
Before you start making your shopping list, the first step in weekly meal planning is to check your calendar. If you're meeting a friend for brunch on Sunday, having lunch with a colleague on Wednesday, and going out for date night on Friday, you can already check three meals off your shopping list. Keeping your schedule in mind when meal planning helps you reduce waste in your fridge and your wallet.
Plan meals according to your schedule
More than a third of Americans find themselves stopping at the grocery store two or more times per week. Between the time spent at the store and the additional money spent, these impromptu visits can eat at your household budget. How can meal planning help you avoid extra spending? By taking a look at your weekly schedule.
If your Thursday nights involve carting your family around to various activities or if Mondays are your evenings to work late, then these are probably not the occasions to try a 15-step gourmet recipe for dinner. Organizing meals around your schedule is the best way to stick to weekly meal planning. This plan can include which nights to have leftovers and which meals you may want to double in quantity to freeze for later.
Prepare meals ahead of time
A crucial part of sticking to weekly meal planning is preparing meals when you have the most time and energy. That might be the one night a week that you get home from work early or Sunday afternoons at home. You don't necessarily need to prep every step ahead of time. Simply dividing up ingredients or chopping the vegetables you'll need can help you save time – and combat the temptation to ditch your plan.
Start simple, and get more creative as you go
If you are ready to try weekly meal planning, try taking it slow and simple. Begin with a basic meal plan that uses ingredients you regularly have on hand and recipes you already like. Setting yourself up for success early on is a good way to make weekly meal planning a habit, and one that you'll actually enjoy doing. As you continue weekly meal planning, you can start incorporating more options that fit into your household budget. Starting with foods you're already familiar with can also help you assess exactly how much you need and help reduce waste.
Meal planning is a great strategy for reducing your food waste and saving money. You'll likely find that weekly meal planning will also help you pay more attention to what you eat, as well as what you pay at the grocery store. If you're looking for smart ways to save money, start by looking at your shopping list and begin weekly meal planning.
For more budgeting and savings tips, visit the FutureTrack blog.
Browse our most popular topics