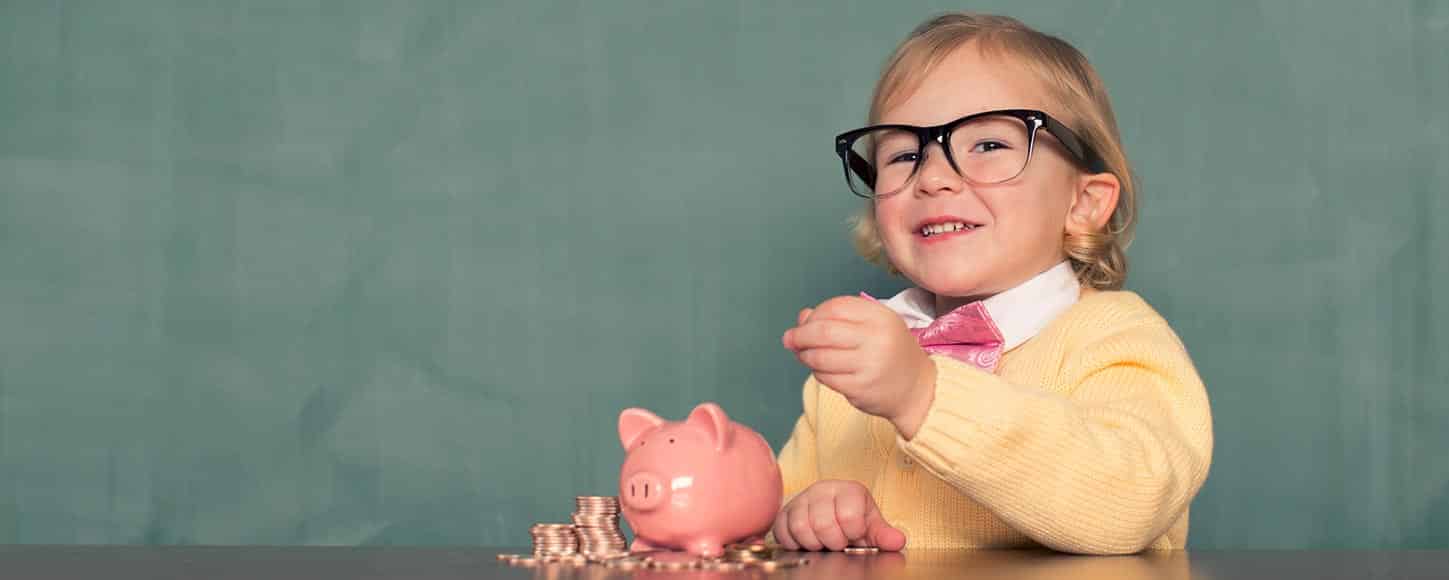 Have you ever heard the saying, "Money burns a hole in your pocket?" Think back to the first time you received an allowance or got your first paycheck from a summer job. How quickly did you spend it? Without a plan or kids budget set in place, spending that money right away seems like the logical decision. Last week, Union Savings Bank discussed different ways to talk to the kids in your life about saving money. This week's FutureTrack for Kids will dive into creating a budget for kids of all ages.
Talk Openly about Budgeting
When is the right time to start talking to the kids in your life about money? Well, are you busy right now? Being open about how money is used to operate a business, run a school or manage a household can help set children on the right path toward being smart savers and spenders. Depending on their age and confidence in math, budgeting for kids can be taught in a variety of ways. For younger children, consider using play coins to help you explain how money is earned, then is used to pay for things like food. As kids get older, the conversation can get more detailed. Map out a simple monthly kids budget to illustrate the costs of operation, and show them how much money is needed in order to build kids savings.
Not only can talking openly about money with the kids in your life help build a generation of savvy savers, it can also help illustrate responsibility and pride in one's work.
Try This at Home
Talking to the kids in your life about creating a kids budget is very important, but showing them how a budget actually works could be an even more valuable learning experience. Working together, choose an item like a toy or clothing accessory that they want, and take note of how much it costs. Using their estimated allowance or money from a summer job, plan out how long it will take to be able to not only buy the item but also to save and maybe donate along the way. Incorporating all aspects of saving while budgeting for a special purchase will help kids set more realistic goals later in life.
Budgeting Over Time
On a larger scale, creating a one, six or even 12-month budget together as a family, classroom or team can help teach kids about the importance of balancing spending, saving and donating over time. Saving up to buy something in the near future is good practice, but watching how you save, spend and donate over a longer period of time is a great lesson in patience and planning.
Show the kids in your life what a monthly budget would look like based on different possible decisions. For example, how much of the soccer team's savings toward a trip to regionals can be used for an ice cream social? How many new pencils could the classroom get if part of the supplies budget was used for snacks? What would the monthly budget look like if your family went out to eat twice a week?
Giving kids a practical look at how kids budgets work – and affect other aspects of their lives – can help them appreciate the importance of saving more often than they spend.
Tune in for next week's FutureTrack for Kids post to learn how to share the importance of giving back with the kids in your life. Visit our FutureTrack website for interactive budgeting tools and resources.
Browse our most popular topics