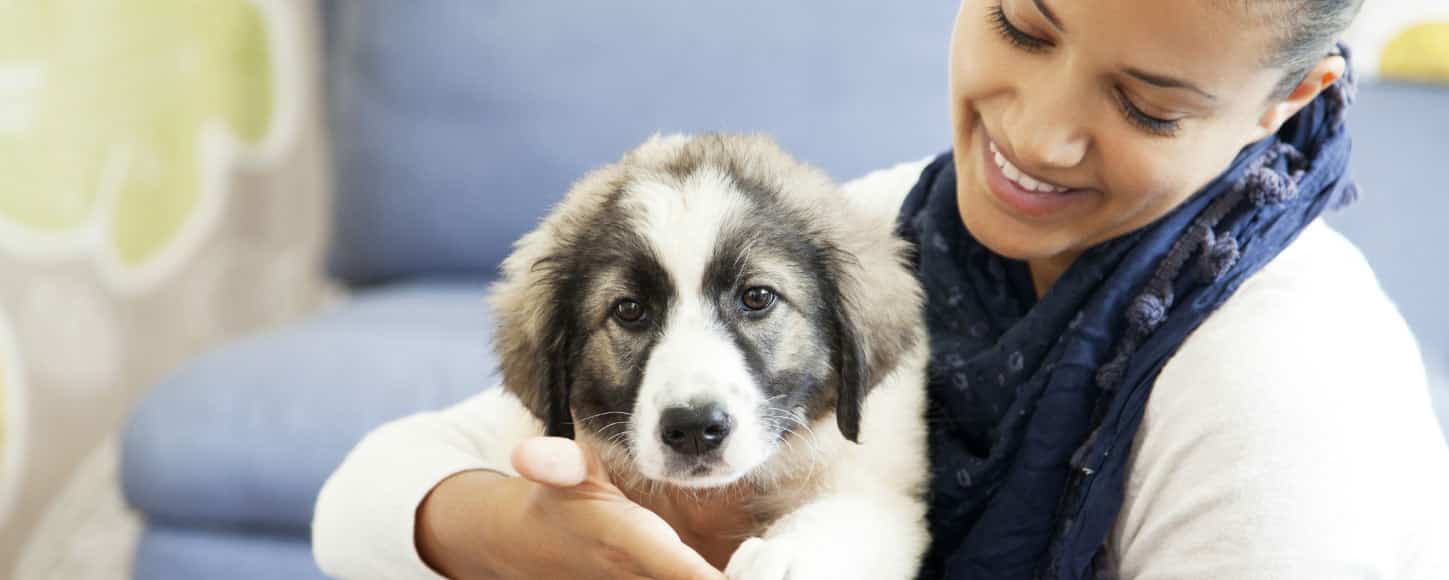 Whether you're a recent college grad, newly moved into an apartment with friends or a spouse or you've just bought your first home, there are plenty of firsts when it comes to living on your own. One of these might be adopting your first pet. If you're thinking about getting a dog, cat or other pet for the first time, there are a few things you should know.
Here are 3 questions to ask before adopting your first pet.
Who is responsible?
If you are living alone, this is less of a concern since as a solo pet parent, you'll be responsible for everything for your pet, including who will look after Fido when you are on vacation. But even if you and your partner are planning to adopt a pet together, determining how you will pay for food, grooming and vet costs is important. Do some research into the cost of veterinary care in your area and decide if and how you, your significant other or your roommates will divide the money needed to keep your pet healthy.
What are the restrictions?
If you are renting an apartment, condo or even a house, there may be restrictions on what kind of pets you can have, if any. You may have to stay below a certain size or weight range, which will impact the type or breed of pet you can adopt.
As a renter, a potential cost of owning a dog or cat could include added fees. Some condo associations and landlords will require a one-time pet deposit when you sign your lease while others will add a recurring fee to your monthly rent. In the case that your pet damages the rental property, your landlord might withhold these fees or even charge you additionally.
Can you afford the cost of veterinary care?
Ask most pet owners what it's like to care for their dog or cat and they'll jokingly say that it's a lot like having a child – and they're not too far off. From encounters with other animals to accidental injuries, pet owners learn to expect the unexpected. But the cost of veterinary care for your pet isn't limited to emergency visits. Annual checkups, immunizations, teeth cleanings and other well-being visits add to the cost of owning a dog or cat. And if you're thinking about adopting an exotic pet, you might have higher vet costs.
These considerations don't have to stop you from adopting a pet. Understanding the full cost of owning a dog, cat or exotic pet can help you decide what pet is the right match for you. If you are a renter and have your heart set on a puppy or kitten, make sure someone will be around throughout the day to check in on them. If you really want a pet but don't have the flexibility to be home, consider adopting an older animal that is already trained and needs a home.
Browse our most popular topics