Savings Made Easy with USB Round Up
Enroll in USB Round Up today, and we'll match your savings up to $50*
Limited Time Offer until September 30, 2022
Save When You Spend, Automatically
Watching your savings dollars grow is easy with USB Round Up. This free tool allows you to "round up" your USB Debit Card purchases and automatically move that money into your USB savings account.
Easy to change your round up amounts
USB Round Up is flexible and allows you to change your round up amounts. Easily manage your settings within the USB Round Up portal, accessible within USB Online Banking and USB Mobile.
Turn Round Up on or off
If you need to pause your saving, you can turn the round up off and back on again when you are ready.
Set a weekly or monthly cap
You can put a cap or limit as to how much you want to save and easily adjust it as your ability to save changes.
It's Easy to Get Started
All you need to get started is a USB personal checking and savings account, and a personal USB Debit Card, that you'll get right away when you open your account in a branch.
You'll then access USB Round Up through USB Online Banking and/or USB Mobile.
USB Round Up is not available for customers with a business debit card.
USB Spending Insights
And after you've set up USB Round Up, open our mobile app to experience our AI-powered USB Spending Insights, where you can easily monitor your spending and cash flow, set budgets, manage your subscriptions all with timely updates and AI-powered analysis based on your spending activities.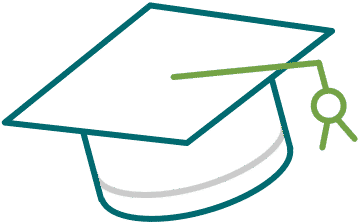 Digital Banking Tutor
Visit USB Digital Banking Tutor to see a USB Round Up simulation within the USB Mobile App
* Union Savings Bank will match the total of your Round Up savings, up to $50.00, during the promotional period of August 1, 2022 and September 30, 2022. To be eligible, you must enroll your USB consumer debit card in USB Round Up during the same promotional period. New enrollments only – existing enrollments that were disabled during the promotional period and re-enrolled are excluded from the offer.
Limit one bonus per cardholder. Promotion may be canceled without notice. Bonus amounts will be credited to USB savings account by October 31, 2022. USB savings account must be open and in good standing to receive bonus. Bonus is subject to 1099 IRS reporting requirements.
Member FDIC.